Showtime's PENNY DREADFUL Teaser Trailer Starring Eva Green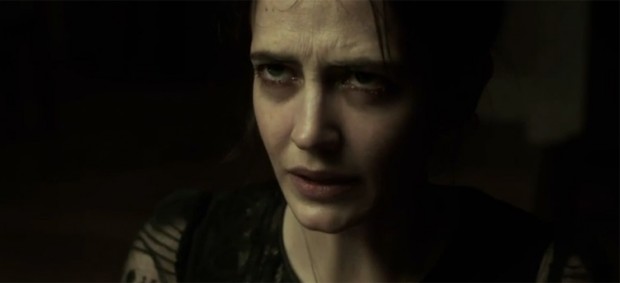 Beautiful Eva Green this time looks really creepy and probably possessed? Of course, we're talking about her in Showtime's Penny Dreadful teaser trailer titled We All Have Our Demons where she plays heroine Vanessa Ives.
The show has been described as a "psycho-sexual horror" and features some of literature's most terrifying characters such as Frankenstein's monster, Dorian Gray and Count Dracula in Victorian London.
The eight-part horror series, which is currently in production in Ireland, is being written and executive produced by Skyfall duo John Logan and Sam Mendes in their first collaboration for television.
The Impossible director Juan Antonio Bayona will direct Penny Dreadful's first two episodes.
The gothic thriller series which also stars Josh Hartnett as Ethan, Rory Kinnear as The Creature, Helen McCrory as Madame Kali, Billie Piper as Brona Croft and Timothy Dalton as Sir Malcolm, will premiere on Showtime in the US and on Sky Atlantic in the UK in spring 2014.