ALMOST HUMAN Teaser Trailer for Arrhythmia 1.06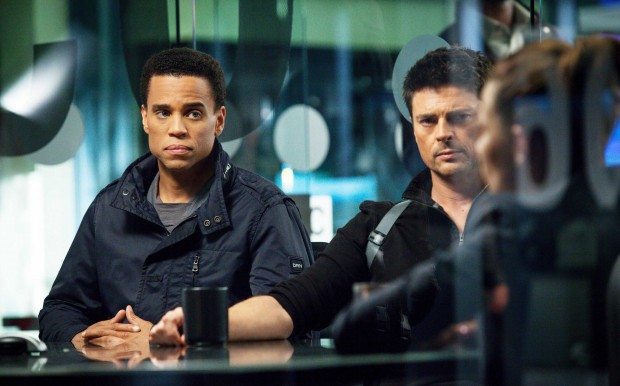 After the
Blood Brothers
episode of
Almost Human
, FOX released a teaser trailer of next week's episode, titled
Arrhythmia
. As you can see, at the beginning of this short promo, man dies from heart attack but he's not the only one. Suspicious death? Of Course. So, this is a new mysterious case for Detective John Kennex and Dorian. It's interesting that the man predicted the exact time he would die. That leads to the discovery of a black market for vital organs and biomechanical hearts that can be remotely shut off.
Detective John Kennex (Karl Urban) and Dorian (Michael Ealy) respond to a suspicious death at a hospital where – before having a fatal cardiac arrest – a man claimed someone was trying to kill him, and inexplicably knew his exact time of death. As the investigation unfolds, a black market for vital organs is uncovered in which bio-mechanical hearts can be resold and remotely "shut off." As the team fights to find the pulse of this 2048 tech-centric crime, Dorian reconnects with a decommissioned DRN.
Almost Human, Arrhythmia 1.06 airs Monday, December 16 on FOX.