New Clip & Poster For ANCHORMAN 2: THE LEGEND CONTINUES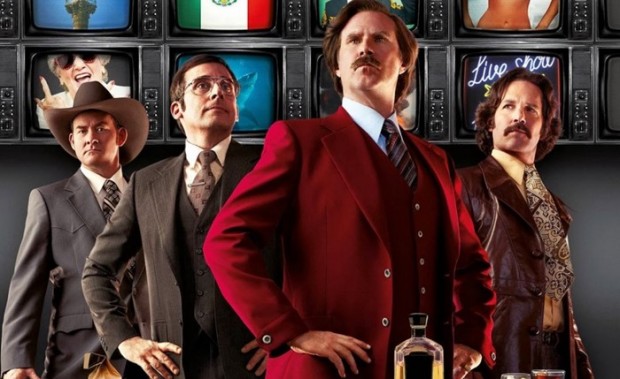 Hope you're ready for Ron Burgundy and his team of weirdos, 'cause Anchorman 2: The Legend Continues opens today! And ok, I'm sure you already know all important details about this hilarious comedy, but we still want you to take another look at San Diego's top rated newsman. Head inside to find a brand new clip and the latest poster – it's kind of a big deal, remember?
Directed by Adam McKay, the movie stars Will Ferrell as the above mentioned San Diego's top rated newsman, who returns to the news desk, together with his co-anchor and wife (played by Christina Applegate), weather man (Steve Carell), man on the street (Paul Rudd) and sports guy (David Koechner).
Also starring Kristen Wiig, James Marsden, Dylan Baker, Meagan Good, Harrison Ford, Greg Kinnear, Vince Vaughn and Nicole Kidman, the movie hits theaters on December 18th, 2013.
Looks good, or what?