NEED FOR SPEED Reveals New International Trailer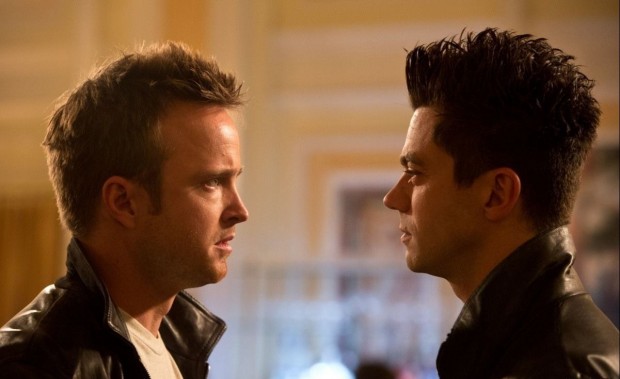 Check out another action-packed trailer for Scott Waugh's upcoming Need For Speed movie, which is set to hit theaters next month! As you're about to see, this new video gives us a much better look at Aaron Paul's local street-racer, and his rich & arrogant business partner Dino, played by Dominic Cooper. Head inside to check them out…
Described as an adrenaline-fueled racing thriller, the movie centers on the above mentioned street racer named Tobey Marshall who, after being released from prison for a crime that he didn't commit, is set to race cross-country and to avenge the death of his friend.
The only problem is that wealthy, arrogant ex-NASCAR driver Dino Brewster, who places a massive bounty on his head as the race begins.
Beside the above mentioned duo, the rest of the cast includes Imogen Poots, Ramon Rodriguez, Rami Malek, Harrison Gilbertson, Scott Mescudi, Michael Keaton and Dakota Johnson.
Need For Speed opens on March 14th, 2014.