More AMERICAN HUSTLE Images With Bale, Cooper, Adams & Lawrence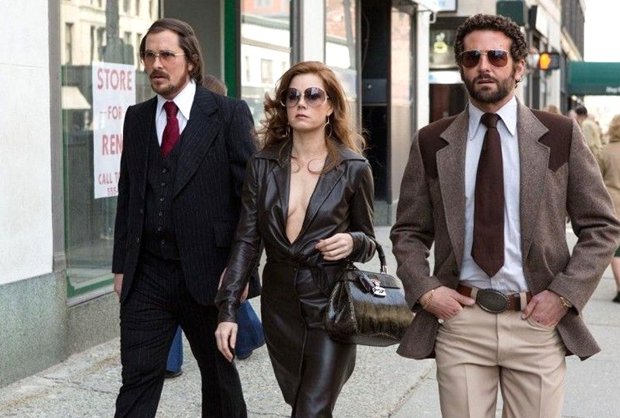 American Hustle opens in two weeks, hope you're ready for David O. Russell's latest crime drama? Good then, head inside to take a much better look at Christian Bale, Bradley Cooper, Amy Adams, Jennifer Lawrence and Jeremy Renner who (in case you forgot) all hustle to survive in this great looking film…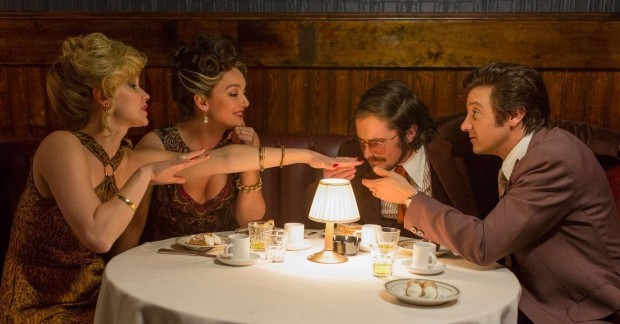 As we previously reported, O. Russell and Eric Warren Singer stand behind the script which revolves around a brilliant con man Irving Rosenfeld and his British partner Sydney Prosser who are forced to work for a wild FBI agent Richie DiMaso.
Here's the rest of the plot:
DiMaso pushes them into a world of Jersey powerbrokers and mafia that's as dangerous as it is enchanting. Jeremy Renner is Carmine Polito, the passionate, volatile, New Jersey political operator caught between the con-artists and Feds. Irving's unpredictable wife Rosalyn could be the one to pull the thread that brings the entire world crashing down.
American Hustle is scheduled to have a wide release on December 18th, 2013.