Watch: 2 New Trailers For LABOR DAY, Starring Kate Winslet & Josh Brolin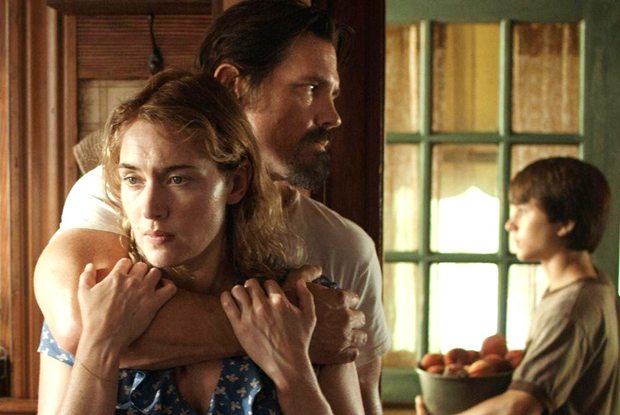 Check out these brand new trailers for
Jason Reitman
's upcoming drama
Labor Day
, which opens this December. In case you forgot,
Kate Winslet
and
Josh Brolin
will lead us through this great-looking story of a 13-year-old boy and his mother who encounter an escaped convict over Labor Day weekend. Head inside to take a look… Written and directed by Reitman, and based on
Joyce Maynard
's novel of the same name, the movie centers on 13-year-old Henry Wheeler, who struggles to be the man of his house and care for his reclusive mother Adele while confronting all the pangs of adolescence. Here's the rest of the plot:
On a back-to-school shopping trip, Henry and his mother encounter Frank Chambers, a man both intimidating and clearly in need of help, who convinces them to take him into their home and later is revealed to be an escaped convict. The events of this long Labor Day weekend will shape them for the rest of their lives…
Also starring
Gattlin Griffith
,
Tom Lipinski
,
Clark Gregg
,
Alexie Gilmore
,
Lucas Hedges
,
Brighid Fleming
,
James Van Der Beek
and
Tobey Maguire
,
Labor Day
opens in limited release on Christmas Day. Let us know what you think about these videos & stay tuned for more updates!