HOW TO TRAIN YOUR DRAGON 2 Sneak Peek, Full Trailer Arrives Tomorrow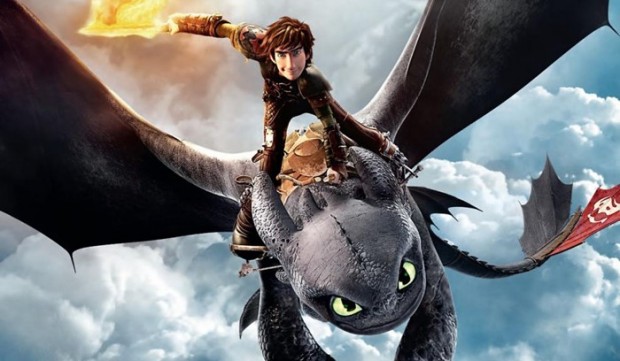 This short sneak peek at the upcoming How To Train Your Dragon 2 is here to remind you that the first full trailer for DreamWorks Animation's sequel arrives tomorrow! Still, as you're about to see, it definitely looks promising. As promised – Hiccup's curiosity increases, the map expands and they are going to come across new dragons and new cultures…
Written and directed by Dean DeBlois, the second chapter of the epic How to Train Your Dragon trilogy returns to the fantastical world of the heroic Viking Hiccup and his faithful dragon Toothless.
Hiccup will discover a larger conflict brewing between humans and dragons and will have to save the future of men and dragons from the power-hungry dragon hunter Drago.
Starring Jay Baruchel, Gerard Butler, Kit Harington, Cate Blanchett, Djimon Honsou, Craig Ferguson, America Ferrera, Jonah Hill, Christopher Mintz-Plasse, T.J. Miller and Kristen Wiig, the movie is set to hit theaters on June 13th, 2014.
Let us know what you think about this teaser & stay tuned for the first trailer!