Don't Miss: First Clip & Pics From GIMME SHELTER, Starring (Unrecognizable) Vanessa Hudgens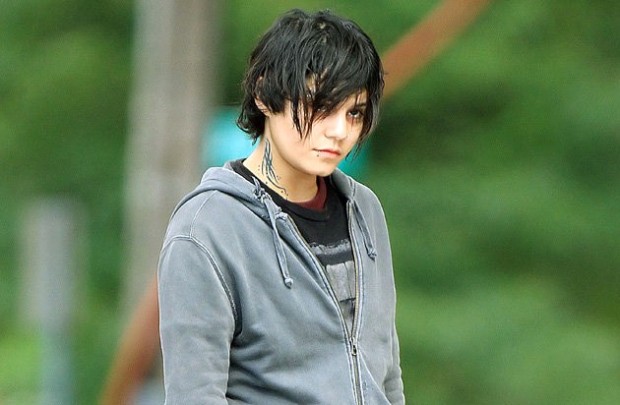 Check out the first clip and some pretty cool images from
Gimme Shelter
, starring
Vanessa Hudgens
,
Rosario Dawson
and
Brendan Fraser
. The movie comes from director
Ron Krauss
, it is based on a true story, and follows a pregnant teenager who runs away from her abusive mother. Head inside to find the video and let us know what you think! Krauss directed the whole thing from his own script which revolves around Hudgens' character – a 16 year old teenager named Agnes, who sets out to find her Wall Street father and is forced into the streets in a desperate journey of survival. Here's that clip: And here's the rest of the story:
As a pregnant teenager, Agnes' journey plummets her into a perilous struggle until finding salvation in a suburban shelter for homeless teens. With provisions of unprecedented comfort, a collective sisterhood connection and female empowerment, the shelter inspires Agnes to break the shackles of her past and inspires her to embrace the future with clarity, maturity and hope not only for herself but her unborn child…
Beside Dawson who plays her abusive mother, and Fraser who stars as her Wall Street Broker father, the rest of
Gimme Shelter
cast includes
Carlos Alvarez
,
James Earl Jones
,
Emily Meade
and
Stephanie Szostak
, and the movie is set to hit theaters on January 24th, 2014. So, any thoughts?