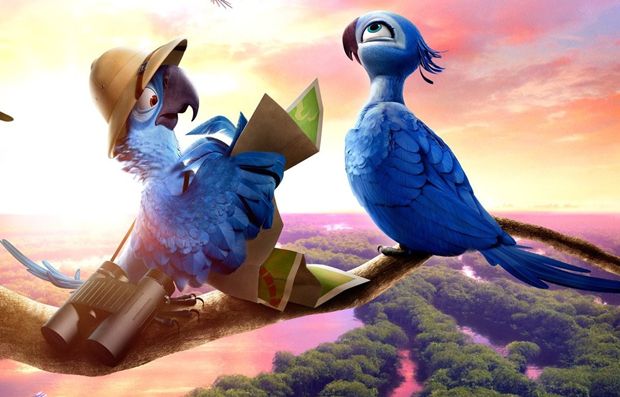 Hope you're ready for more
Rio 2
updates, 'cause we have four beautiful posters from Blue Sky Studios' action comedy to share wth you! Head inside to take a much better look at Blu, Jewel and their three kids. They are living the perfect domesticated life in their magical city… but, for how long?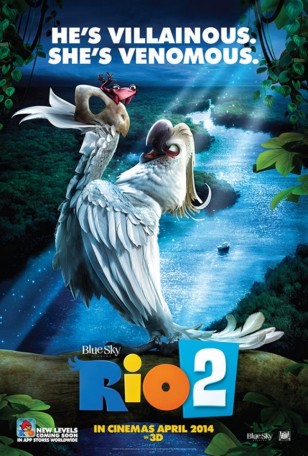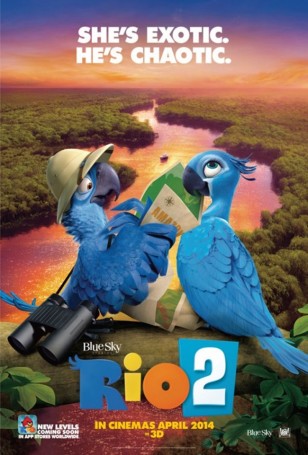 Directed by
Carlos Saldanha
, the sequel to the 2011 computer-animated film
Rio
follows the above mentioned cute family who leave their domesticated life in the city of Rio de Janeiro for a journey to the Amazon rainforest. There, they encounter a menagerie of characters born to be wild:
Upon arrival, the family comes across Jewel's long-lost father, in hiding with a group of other Spix's Macaws. But things take a turn for the worse when they realize their Amazonian habitat is under threat and that Blu and Jewel's old nemesis Nigel the cockatoo is back for revenge.
The film features the returning voices of
Jesse Eisenberg
,
Anne Hathaway
,
will.i.am
,
Jamie Foxx
,
George Lopez
,
Tracy Morgan
,
Jemaine Clement
,
Leslie Mann
,
Rodrigo Santoro
, and
Jake T. Austin
, and is set to hit theaters on April 11th, 2014. As usual –
click
on all these posters to enlarge & stay tuned for more updates!