First Trailer For NURSE 3D Is Sexy But Creepy As Hell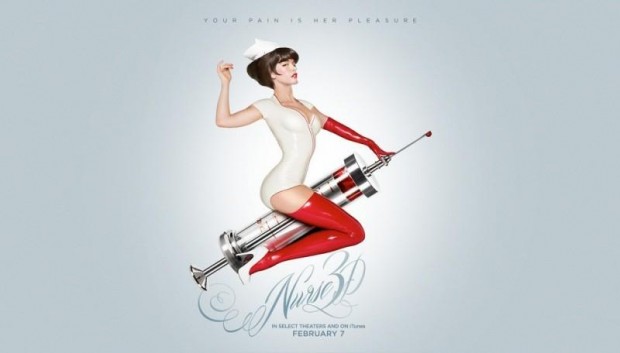 Doug Aarniokoski's horror movie Nurse 3D is set to hit theaters in two months, and as you're about to see from the official trailer – it promises a lot of (weird) action. It all started as a friendship but then became an obsession, sounds familiar? If your answer is yes, then we definitely recommend you to find the video and check out a beautiful dedicated nurse with a sinister side…
And, in case you're not so familiar with the story, let us first inform you that Paz De La Huerta plays that girl named Abby, who is a dedicated nurse during the day, but by night her true side comes out.
In other words, she uses her sexuality to lure cheating men to their brutal deaths, and here's what it looks like:
Beside De La Huerta, the movie also stars Katrina Bowden as Danni, a younger nurse who starts to suspect Abby's actions and compromises her master plan.
Nurse 3D opens on February 7th, 2014.
Hope you're interested?