THE FIFTH ESTATE Character Posters With Benedict Cumberbatch & Daniel Brühl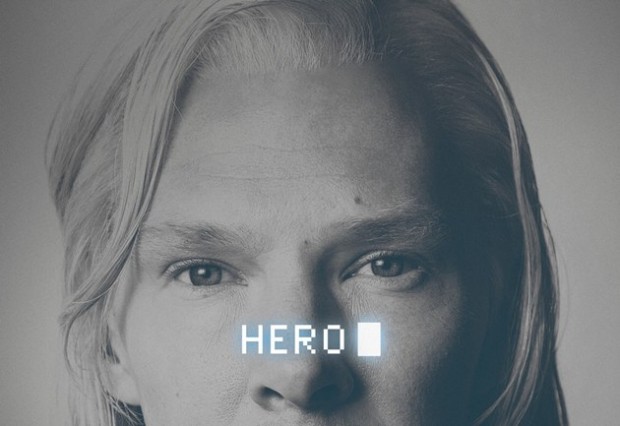 Here are four brand new (character) posters for The Fifth Estate, with Benedict Cumberbatch as WikiLeaks editor-in-chief and founder Julian Assange, and Daniel Brühl as its former spokesperson Daniel Domscheit-Berg. Heroes, or traitors? We'll soon find that out, 'cause the movie opens next month. In the meanwhile, head inside to check them out…
Directed by Bill Condon, and also starring Anthony Mackie, David Thewlis, Alicia Vikander, Peter Capaldi, Dan Stevens, Stanley Tucci and Laura Linney, The Fifth Estate is set to hit theaters on October 18th, 2013.
The movie follows the rise and fall of Wikileaks and its fascinating founder Julian Assange, and is already being described as a truly 21st-century saga of technology, politics and civic responsibility.
In other words, the pic chronicles the friendship that underpinned the whistleblower organization's formative feats of information activism, and would end in acrimonious estrangement following WikiLeaks's un-redacted publication of nearly 750,000 United States military logs and diplomatic cables – the largest leak of official secrets in American history.
In case you've missed the official trailer, now is the perfect moment to check it out:
When Assange and Berg gain access to the biggest trove of confidential intelligence documents in U.S. history, they battle each other and a defining question of our time: what are the costs of keeping secrets in a free society – and what are the costs of exposing them?
As usual, click on all these posters to take a better look at the leading duo, and let us know what you think!