The Future Must Be Won: New UK Poster For ENDER'S GAME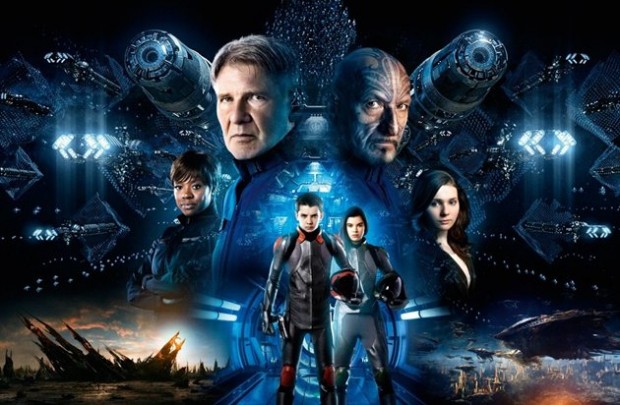 This brand new UK poster for the upcoming Ender's Game doesn't look bad at all. After all, we finally have a decent look at Gavin Hood's leading cast: Asa Butterfield, Ben Kingsley, Harrison Ford, Hailee Steinfeld, Abigail Breslin and Viola Davis. And, as you already see from our title, they have a little message for all of us: the future must be won!
Set 70 years after a horrific alien war, the movie follows an unusually gifted child, played by Butterfield, who is sent to an advanced military school in space to prepare for a future invasion.
Ender is ordained by Graff, played by Ford, as the military's next great hope, resulting in his promotion to Command School, and once there – he's trained by Kingsley's Mazer Rackham to lead his fellow soldiers into an epic battle that will determine the future of Earth.
And save the human race, of course!
Also starring Nonso Anozie, Stevie Ray Dillmore, Andrea Powell, Moises Arias, Conor Carroll and Aramis Knight, Ender's Game is set to hit theaters on November 1st, 2013.
As usual, all you have to do is click on the latest poster to enlarge & make sure you stay tuned for more updates!