DRACULA Teaser Trailer for A whiff of Sulfur 1.02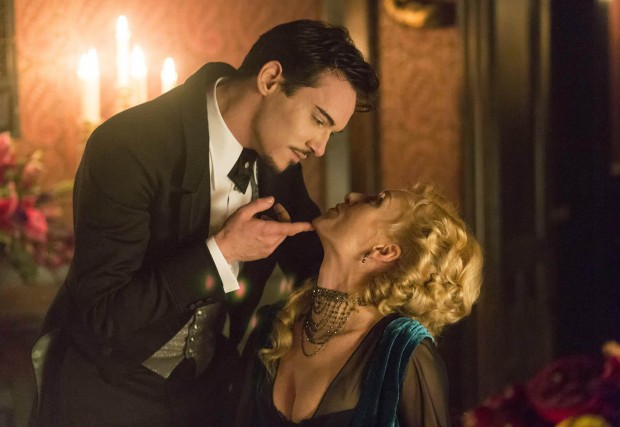 Check out new Dracula teaser trailer for the second episode of the show titled A whiff of Sulfur which airs November 1st.
Grayson takes Lady Jayne as a lover even as he investigates her lethal connections to The Order of the Dragon. Grayson helps Mina face a critical challenge at medical school.
Meanwhile, Van Helsing continues his quest to develop a solar vaccine to enable Grayson to conquer sunlight. Jonathan Harker strikes a devil's bargain with Grayson which has unexpected consequences.
Dracula starring Jonathan Rhys Meyers as Dracula, Oliver Jackson-Cohen as Jonathan Harker, Thomas Kretschmann as Abraham Van Helsing, Jessica De Gouw as Mina Murray, Katie McGrath as Lucy Westenra, Nonso Anozie as R.M. Renfield and Victoria Smurfit as Lady Jane.
Dracula, A whiff of Sulfur airs November 1st on NBC.