DRACULA Teaser Trailer for Of Monsters and Men 1.06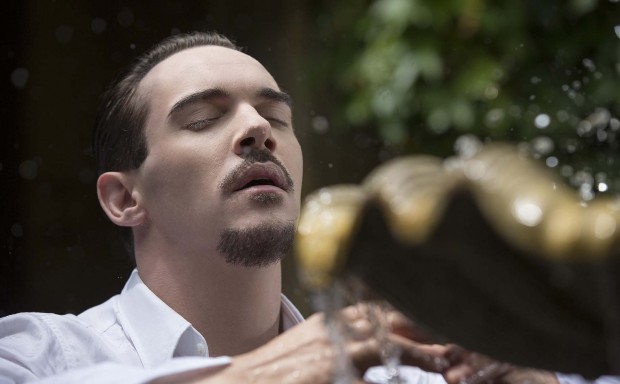 Check out Dracula teaser trailer for the sixth episode of the show titled Of Monsters and Men which airs December 6th.
Browning sets out to prove once and for all that Grayson is the master vampire stalking London by hosting a board meeting outdoors in the sunlight.
Grayson and Van Helsing seek to acquire the final component to make their wireless electricity technology a success to be witnessed. Meanwhile, Mina and Harker consummate their love -not knowing that Lord Davenport plots to destroy the object that Grayson loves most…Mina.
Dracula starring Jonathan Rhys Meyers as Dracula, Oliver Jackson-Cohen as Jonathan Harker, Thomas Kretschmann as Abraham Van Helsing, Jessica De Gouw as Mina Murray, Katie McGrath as Lucy Westenra, Nonso Anozie as R.M. Renfield and Victoria Smurfit as Lady Jane.