Watch: Creepy New Featurette For CARRIE Remake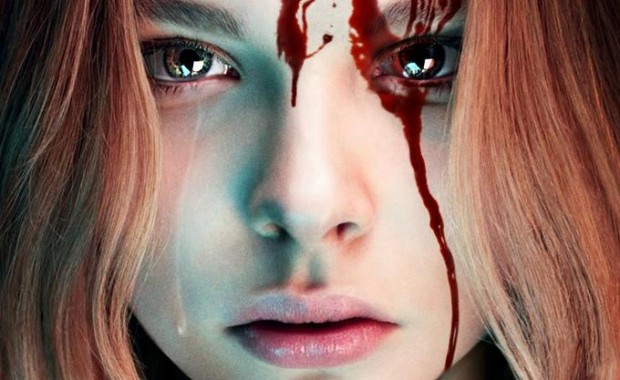 It's a story about being a loner and an outcast – says
Julianne Moore
about the upcoming
Carrie
remake, which is set to hit theaters next month! As you already see, we have a brand new featurette to share, and I'm sure you're going to enjoy. A lot of new footage and interviews with
Chloe Moretz
and director
Kimberly Peirce
are waiting for you in the rest of this report, head inside to hear what they have to say… The third film adaptation of
Stephen King
's 1974 novel of the same name stars Moretz as the titular Carrie White who unleashes telekinetic terror on her small town after being pushed too far at her senior prom. Here's what it looks like to be a shy girl outcast by her peers and sheltered by her deeply religious mother, played by Moore: And in case you've missed the synopsis:
The quiet suburb of Chamberlain, Maine, is home to the deeply religious and conservative Margaret White and her daughter, Carrie. Carrie is a sweet but meek outcast whom Margaret has sheltered from society. Gym teacher Miss Desjardin tries in vain to protect Carrie from local mean girls led by the popular and haughty Chris Hargenson, but only Chris' best friend, Sue Snell, regrets their actions. In an effort to make amends, Sue asks her boyfriend, high school heartthrob Tommy Ross, to take Carrie to prom. Pushed to the limit by her peers at the dance, Carrie unleashes telekinetic havoc.
Also starring
Judy Greer
,
Portia Doubleday
,
Alex Russell
,
Gabriella Wilde
and
Ansel Elgort
,
Carrie
is set to hit theaters on October 18th, 2013.