Tom Hanks Will Be Alright: 2 New TV Spots For CAPTAIN PHILLIPS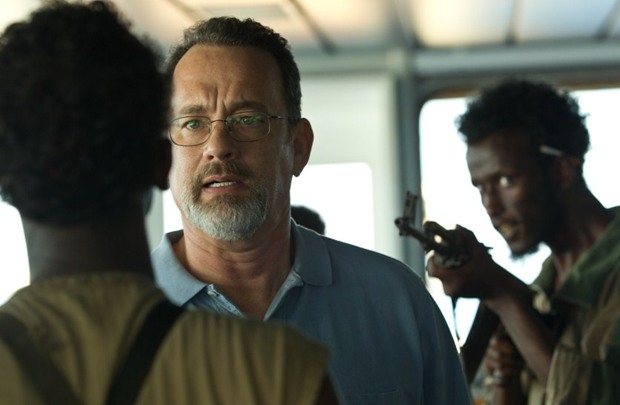 Two brand new TV spots for
Paul Greengrass
' upcoming
Captain Philliips
have arrived just in time to remind us that
Tom Hanks
(and his crew) will be alright! So there you go, you have nothing to worry about, just head inside and check out these great (and pretty intense) videos, this sea-drama definitely looks promising…
In case you forgot, Paul Greengrass directed the whole thing from a script written by Billy Ray, which is based upon the book A Captain's Duty: Somali Pirates, Navy SEALs, and Dangerous Days at Sea, by Richard Phillips with Stephan Talty.
The movie will tell us the true story of Captain Richard Phillips, played by Hanks, who was taken hostage by Somali Pirates during the Maersk Alabama hijacking in 2009. Also starring
Catherine Keener
,
Max Martini
,
Yul Vazquez
,
Michael Chernus
,
Chris Mulkey
,
Corey Johnson
,
David Warshofsky
,
John Magaro
and
Angus MacInnes
,
Captain Phillips
is set to hit theaters on October 11th, 2013. Let us know what you think about these videos & stay tuned for more updates! Here's the official synopsis for the film
Captain Phillips is a multi-layered examination of the 2009 hijacking of the U.S. container ship Maersk Alabama by a crew of Somali pirates. It is — through director Paul Greengrass's distinctive lens — simultaneously a pulse-pounding thriller, and a complex portrait of the myriad effects of globalization. The film focuses on the relationship between the Alabama's commanding officer, Captain Richard Phillips (two time Academy Award®-winner Tom Hanks), and the Somali pirate captain, Muse (Barkhad Abdi), who takes him hostage. Phillips and Muse are set on an unstoppable collision course when Muse and his crew target Phillips' unarmed ship; in the ensuing standoff, 145 miles off the Somali coast, both men will find themselves at the mercy of forces beyond their control.