Check Out: First Poster For Christophe Gans' BEAUTY AND THE BEAST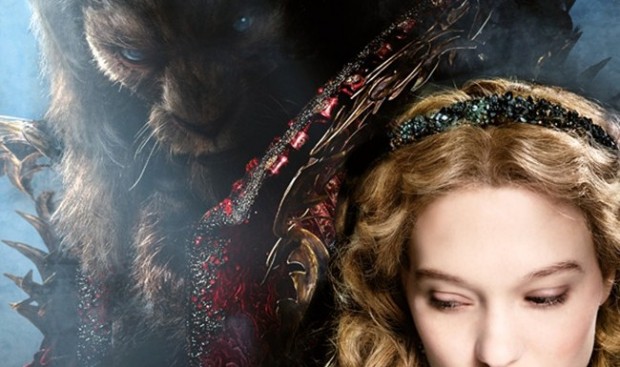 Christophe Gans
' adaptation of
Beauty and the Beast
speaks, among other things, of the power of dreams and love over materialism and corruption – a theme more topical now than ever. That's exactly why we want you to check out the very first poster for the movie which stars lovely
Lea Seydoux
as Beauty and
Vincent Cassel
as… well, the beast, who else?
Beauty And The Beast
is the adaptation of a story by
Madame de Villeneuve
, which paints a portrait of Belle, a joyful and touching young girl who falls in love with the Beast, a cursed creature in search of love and redemption. In other words, director Gans will tell us the story of a family going through a crisis, having lost all of its possessions when the father was ruined. Or, as he previously explained:
The encounter – at first terrifying, but then voluptuous – with this mythical Beast provides our characters with an opportunity to get back on their feet. I like to think that this film is a metaphor for the situation that is currently afflicting the world. That is one of the advantages of fairy tales, to present an ensemble of values that endure through the ages.
For those who want even more details about the upcoming adaptation, here's the official synopsis:
1720. After the wreck of his ships, a financially-ruined merchant exiles himself in the countryside with his six children. Among them is Beauty, his youngest daughter, a joyful girl full of grace. One day, during an arduous journey, the merchant stumbles across the magical domain of the Beast, who sentences him to death for stealing a rose. Feeling responsible for the terrible fate which has befallen her family, Beauty decides to sacrifice herself and take her father's place. At the Beast's castle, it is not death that awaits Beauty, but a strange life in which fantastical moments mingle with gaiety and melancholy. Every night, at dinner, Beauty and the Beast sit down together. They learn about each other, taming one another like two strangers who are total opposites. When she has to repulse his amorous advances, Beauty tries to pierce the mysteries of the Beast and his domain. And when night falls, the Beast's past is revealed to her bit by bit in her dreams. It is a tragic story, which tells her that this solitary and fearsome being was once a majestic prince. Armed with her courage, ignoring every danger, and opening her heart, Beauty manages to release the Beast from his curse. And in doing so, she discovers true love.
Doesn't sound bad at all, hope you agree? Anyway, the movie is already set to hit French theaters on February 12th, but unfortunately – still nothing about a U.S. release date. As usual, we'll keep an eye on it, so you have nothing to worry about! In the meanwhile –
click
on the poster to take a better look at Cassel and Seydoux and let us know what you think!