BBC America Picks Up Atlantis Season 2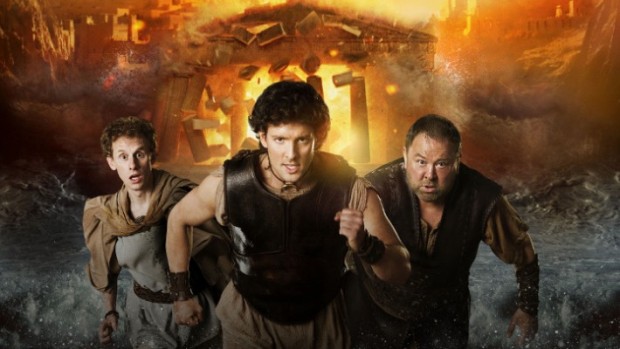 BBC America has picked up the second season of British series Atlantis following a record-breaking debut. The BBC, which originally commissioned the show inspired by Greek mythology, has already renewed it for a second season.
BBC AMERICA has picked up season two of new fantasy co-production, Atlantis, from the creators of Merlin and Misfits.

On November 23, Atlantis delivered the highest rated series premiere ever for Supernatural Saturday with 838,000 total viewers. The 13-part series premieres Saturdays at 9:00pm ET on BBC AMERICA.
In the UK, Atlantis is the biggest new Saturday night drama series to launch across all BBC channels since 2006, even up on the launch of hit show Merlin.
Atlantis is an Urban Myth Films production for BBC Cymru Wales co-produced with BBC AMERICA. Executive producers are Johnny Capps, Julian Murphy and Howard Overman for Urban Myth Films. Executive produced for BBC Cymru Wales by Bethan Jones.
Far from home and desperate for answers, Jason washes up on the shores of an ancient land. A mysterious place; a world of bull leaping, of snake haired Goddesses and of palaces so vast it was said they were built by giants – this is the lost city of Atlantis.
The series follows the adventures of Jason (Jack Donnelly, Dancing on the Edge), Hercules (Mark Addy, Game of Thrones) and Pythagoras (Robert Emms, War Horse) who battle against some of the most famous names of Greek legend, often in unexpected guises. The show also stars Jemima Rooper (One Chance) as Medusa, Aiysha Hart (About Time) as Ariadne, Sarah Parish (Hatfields & McCoys) as Pasiphae and Juliet Stevenson (The Hour) as The Oracle.
All of these characters will return in season two.