New AVATAR Concept Art: Disney Reveals Breathtaking Images Of AVATAR Land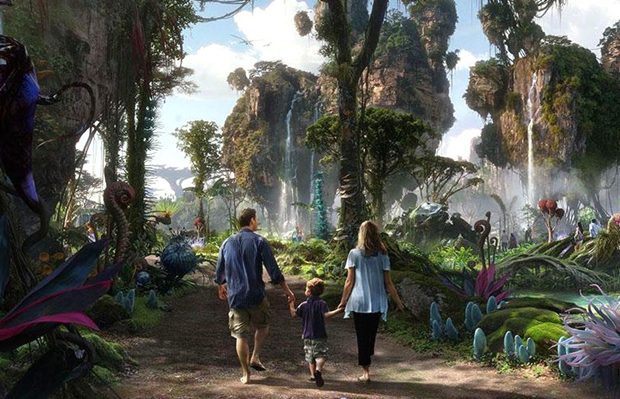 New
Avatar
concept art has arrived just in time to remind us all that
James Cameron
's mythical world of Pandora is… well, breathtaking, indeed! Walt Disney Parks and Resorts Chairman
Tom Staggs
has shared a first look at concept art for the Avatar-themed land coming to Disney's Animal Kingdom, and we definitely recommend you to check these lovely images in the rest of this report…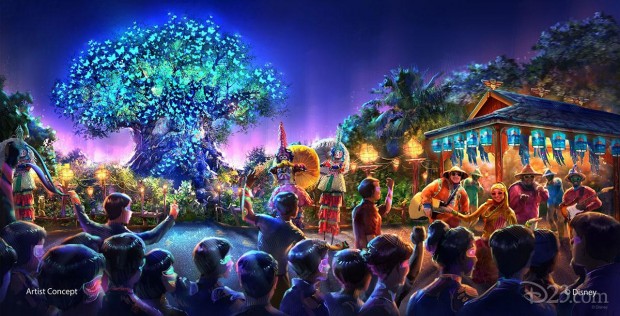 In case you forgot, two years ago Walt Disney Parks and Resorts Worldwide announced a new deal with Fox Film Entertainment and
James Cameron
that they would bring his sci-fi world to Walt Disney theme parks, beginning with Disney World's Animal Kingdom.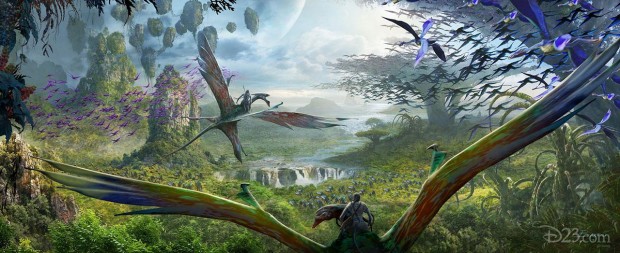 The new Avatar-themed land will be located between Africa and the Oasis and will encompass and expand beyond the area currently known as Camp Minnie-Mickey.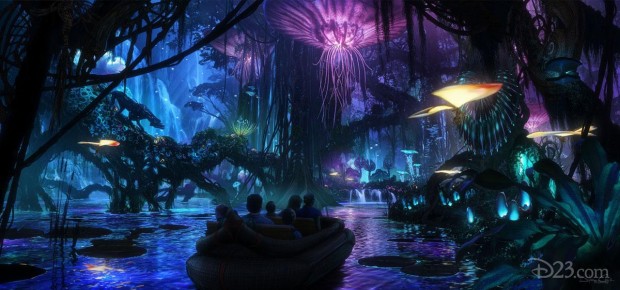 According to
Staggs
:
Our combined team has taken huge steps forward in 'imagineering' Pandora as a real place for our guests to see, hear and touch. At the first-ever D23 Expo in Japan, we shared an early glimpse of the plans for AVATAR at Disney's Animal Kingdom park and I wanted to share some of these breathtaking images and a short preview of what's to come with all of you.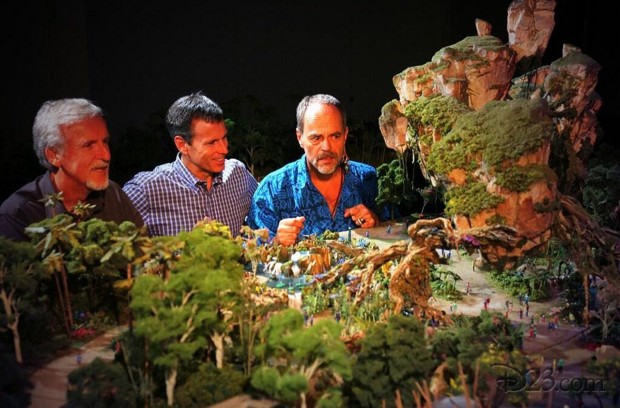 He also adds:
As these concept renderings show in epic scale, in the world of AVATAR guests will encounter awe-inspiring floating mountains and wander through a nighttime jungle of bioluminescent plants that are alive with light and sound. Guests will also discover what it feels like to soar into the sky riding a Banshee.
As usual –
click
on all these images to enlarge & make sure you stay tuned for more
Avatar
-updates!