AUGUST: OSAGE COUNTY Reveals 2 Red-Band Clips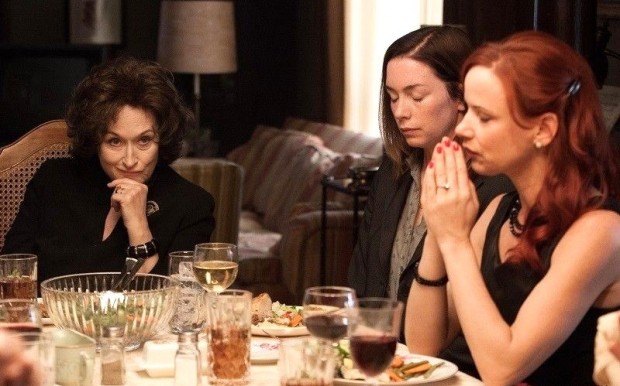 Dark, hilarious and deeply touching story – but not so fast,
August: Osage County
is even more than that! The most important thing is that
John Wells
' movie opens this month, it definitely looks promising, and (by the way) has an awesome cast on board. Head inside to find two brand new red-band clips, 'cause
Meryl Streep
has something smart to share with you: "You don't get a vote in who's in your family!"
In case you forgot, Streep portrays Violet, an aging matriarch presiding over her husband's funeral. When her daughters Barbara, Karen and Ivy come to their father's funeral, a series of conflicts ensue.
Misery definitely loves family, and beside Streep, the rest of the cast includes
Julia Roberts
as Barbara,
Juliette Lewis
as Karen,
Julianne Nicholson
as Ivy,
Ewan McGregor
,
Dermot Mulroney
,
Sam Shepard
and
Misty Upham
.
August: Osage County
hits theaters on December 25th, 2013.