International Poster For AMERICAN HUSTLE, Starring Christian Bale, Bradley Cooper & Amy Adams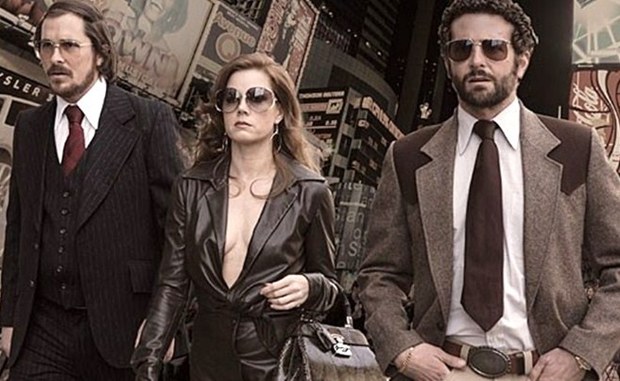 David O. Russell
's latest drama
American Hustle
opens in two months, so quite logically – we're here to share two more international posters for the whole thing. As you're about to see, nothing spectacular, just another look at the leading trio –
Christian Bale
,
Amy Adams
and
Bradley Cooper
. Head inside to check them out… Russell directed the movie from a script he co-wrote with
Eric Warren Singer
, which revolves around a con artist and his partner in crime, who were forced to work with a federal agent to turn the tables on other cons, mobsters, and politicians. In other words, Bale plays a brilliant con man named Irving Rosenfeld, Adams is his equally cunning and seductive British partner Sydney Prosser, while Cooper stars as a wild FBI agent named Richie DiMaso. The rest of the cast looks promising as well, and includes
Jeremy Renner
,
Jennifer Lawrence
,
Jack Huston
,
Robert De Niro
and
Michael Peña
. For those who may have missed the official trailer: And here's the rest of the story:
DiMaso pushes them into a world of Jersey powerbrokers and mafia that's as dangerous as it is enchanting. Renner is Carmine Polito, the passionate, volatile, New Jersey political operator caught between the con-artists and Feds. Irving's unpredictable wife Rosalyn could be the one to pull the thread that brings the entire world crashing down. Like David O. Russell's previous films, American Hustle defies genre, hinging on raw emotion, and life and death stakes.
American Hustle
opens on December 25th, 2013.