AMERICAN HORROR STORY Teaser Trailer for Burn, Witch, Burn! 3.05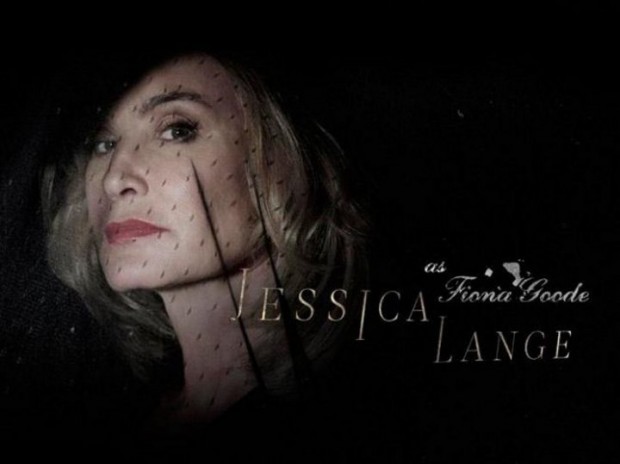 FX has released new
American Horror Story
teaser trailer for the fifth episode of its show which is titled
Burn, Witch, Burn!
Besieged by Marie Laveau's army, Zoe unleashes a new power. Fiona and Myrtle clash over control of the Coven. Madame LaLaurie is confronted by old ghosts. Check out the official synopsis for the Burn, Witch, Burn! 1832: Madame LaLaurie's daughters can't bear much more of their terrifying mother… and make the mistake of saying so within earshot. Today: Fiona is devastated when Cordelia suffers a crippling attack, and, at the hospital, breaks down with guilt over all the love she never gave her daughter – a guilt she manifests in unnerving ways. At the Academy, the girls, LaLaurie, Spalding and Luke find themselves besieged by Marie Laveau's zombie army… and LaLaurie finds herself confronted by old ghosts. Luke is trapped outside, and Nan tends to him while others attempt to barricade themselves in an upstairs room. As Queenie and LaLaurie find themselves unexpected allies, Zoe turns the tide of the advancing zombie horde when she suddenly unleashes a new power. Back at the hospital, Hank comes to see Cordelia, only to be faced with Fiona's fury… and things may never be the same between him and Cordelia, who has been changed in more ways than one. The next day, the Council, led by Myrtle, return to demand that Fiona step down as the Supreme of her Coven and turn over control to the Council until such time as the new Supreme manifests. Fiona's struggle with Myrtle to retain control of the Coven involves many secrets – some of them Myrtle's, some of them Fiona's… and another member of the Coven finds herself with a disturbing new secret of her own. But the results of this power struggle may not be as clear-cut as they seem, as another witch makes a return appearance.
American Horror Story: Coven
,
Burn, Witch, Burn!
, written by Jessica Sharzer and directed by Jeremy Podeswa airs November 6th.