ALMOST HUMAN Teaser Trailer for The Bends 1.04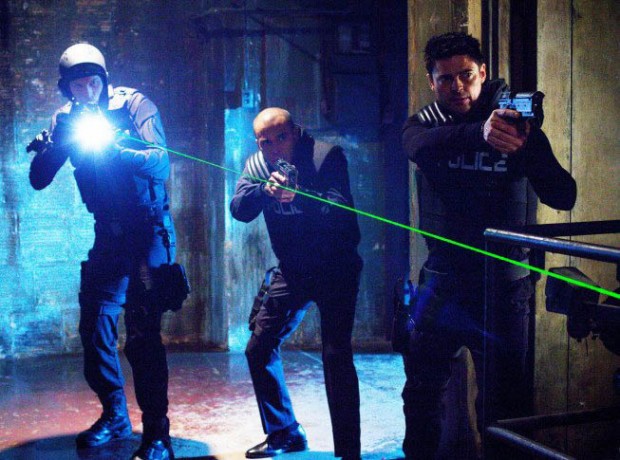 Check out Almost Human teaser trailer for the fourth episode of the show which is titled The Bends.
An old cop friend of Detective Kennex's (Karl Urban) goes undercover, posing as a "cook" of a highly addictive street drug called "The Bends." But his cover is blown. As the scope of the intense drug investigation unfolds, a determined Kennex and Dorian (Michael Ealy) call on Rudy Lom (Mackenzie Crook) for assistance.
The show stars Karl Urban as John Kennex, Michael Ealy as Dorian, Lili Taylor as Captain Maldonado, Mackenzie Crook as Rudy Lom, Michael Irby as Richard Paul and Minka Kelly as Valerie Stahl.
Almost Human, The Bends 1.04 airs Monday, December 2 (8:00-9:00 PM ET/PT) on FOX.