5 SLEEPY HOLLOW Pilot Sneak Peeks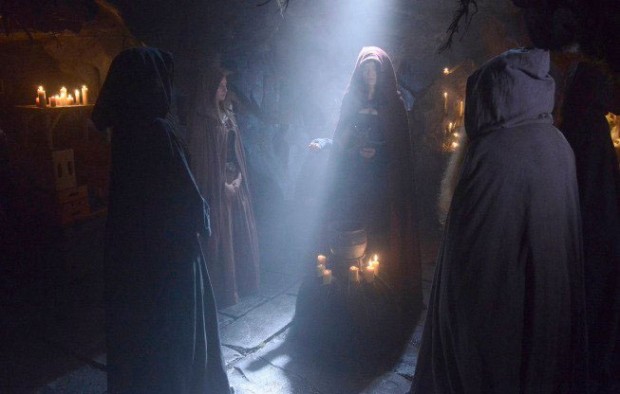 We've already posted some photos and promos from Sleepy Hollow but Fox has released new five sneak peeks for Monday's series premiere.
So, in Sleepy Hollow, this modern-day retelling of Washington Irving's classic, Ichabod Crane (Tom Mison) is resurrected and pulled two and a half centuries through time to find that the world is on the brink of destruction and that he is humanity's last hope, forcing him to team up with a contemporary police officer (Nicole Beharie) to unravel a mystery that dates all the way back to the founding fathers.
After being resurrected and pulled two and a half centuries through time, ICHABOD CRANE (Mison) finds himself in modern-day Sleepy Hollow, where he quickly realizes that evil has awoken with him. When Sheriff August Corbin (guest star Clancy Brown) is killed by the infamous Headless Horseman, Ichabod forms an unlikely bond with Detective ABBIE MILLS (Nicole Beharie), a young cop who has her own childhood supernatural experiences. Together, the two embark on a mission to stop evil and uncover mysteries dating back to the founding of our country. Captain FRANK IRVING (Orlando Jones) hesitates to believe Ichabod's tales of supernatural evil. But when Ichabod's former wife, KATRINA (Katia Winter), provides clues about impending evil, they all begin to realize that this town is anything but sleepy in the all-new.
Pilot series premiere episode of Sleepy Hollow airing Monday, Sept. 16 (9:00-10:00 PM ET/PT) on FOX.