Seize Eternity With New International Trailer For 47 RONIN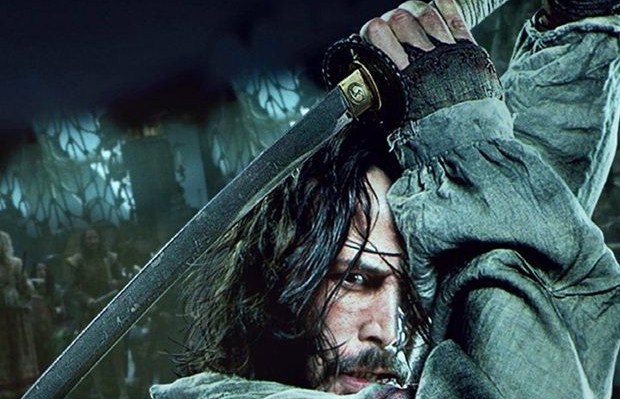 Here comes a brand new international trailer for the upcoming fantasy adventure 47 Ronin, which is set to hit theaters this December. Starring great Keanu Reeves as the outcast who joins a group of ronin, the movie will tell us the story of "impossible odds and unbreakable courage", hope that's good enough for you? Cool then, head inside to find that action-packed video & let us know what you think!
Written by Chris Morgan and Hossein Amini, and directed by Carl Rinsch, the movie follows Reeves' character, an exiled, enslaved outcast named Kai, who transforms into the hero and inspires this band of outnumbered rebels to seize eternity.
Here's what it looks like:
And in case you want more details:
After a treacherous warlord kills their master and banishes their kind, 47 leaderless samurai vow to seek vengeance and restore honor to their people. Driven from their homes and dispersed across the land, this band of Ronin must seek the help of Kai, a half-breed they once rejected, as they fight their way across a savage world of mythic beasts, shape-shifting witchcraft and wondrous terrors.
Also starring Hiroyuki Sanada, Ko Shibasaki, Tadanobu Asano and Rinko Kikuchi, 47 Ronin is set to hit theaters on December 25th, 2013.