47 RONIN Reveals New Action Packed Clip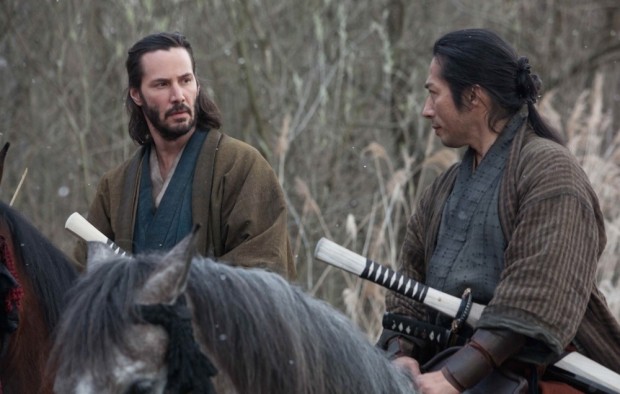 A disappointing start for 47 Ronin in Japan ($1.3 million from 333 locations, huh!) but who cares, let's have some samurai–fun and check out the latest clip from this action–packed fantasy epic! Correct me if I'm wrong, but this new video is all about Keanu Reeves aka Kai vs. Lord Kira aka Tadanobu Asano? Damn you, helmets!
You already know, but I will once again remind you that Kai is an outcast who joins a group of ronin, who seek vengeance on the above mentioned Lord Kira for killing their master and banishing the group.
Here's what it looks like to be a brave guy:
Yeah, it obviously hurts as well!
Directed by Carl Rinsch, and also starring Rinko Kikuchi, Hiroyuki Sanada and Kou Shibasaki, the movie is set to hit our theaters on December 25th, 2013.
I'm definitely ready to give them a chance, what about you?