2014 BERLINALE: MACONDO by Sudabeh Mortezai Clip and Photos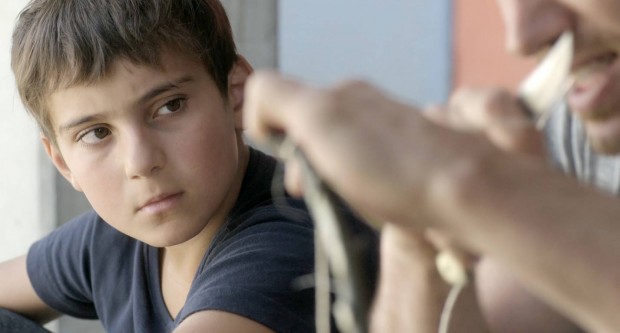 Four women directors will compete for the top prize at the
64th Berlin International Film Festival
– Austrian
Feo Aladag
, Peruvian
Claudia Llosa
, Argentine
Celina Murga
and Iranian-Austrian
Sudabeh Mortezai
. But, today we're here to talk about Mortezai's first narrative feature,
Macondo
, and share some photos from the movie as well as the first clip. The movie walks the line between documentary and fiction and tells a coming of age story about identity, guilt and forgiveness. Mortezai directed the movie from her own script which follows eleven-year-old Chechen boy Ramasan who struggles with family responsibility, refugee life in a tough neighborhood and images of the dead war hero father he barely remembers.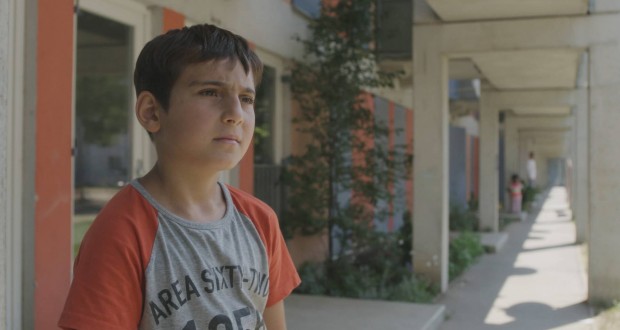 Or if you prefer, here's a full synopsis for the movie:
Ramasan has a lot of responsibility for an 11-year-old. In traditional Chechen society, he is now considered the  man of the house in charge of his mother and two younger sisters. His world is now centered in Macondo, a tough ethnic neighborhood in the industrial suburbs of Vienna. Ramasan speaks German much better than his mother Aminat, and he often translates for her regarding school and government welfare matters. Aminat is still coping with having lost her husband, fleeing Chechnya and trying to make ends meet as a single mother and foreigner in a new society. Ramasan's confined world is disrupted when Isa, his father's war buddy, moves into the low-income housing complex. Isa pays his respects to Aminat and her children, giving them the watch and a family photo his dead friend always carried with him. This encounter awakens Ramasan's interest in his father. He seeks Isa's company, but the outsider remains secretive about the past. Isa gradually opens up and a bond evolves between them that helps young Ramasan face and overcome his worst fear. Isa could become a new, much more human, father figure than the boy's abstract memory of the war hero at the family altar. But when Aminat begins to warm up to Isa, conflicted Ramasan feels the need to protect the image of his dead father…
Check out
the first clip from Macondo here
As we said, the movie is scheduled to be shown in the main competition section of this year's Berlinale and it stars
Ramasan
Minkailov
as Ramasan,
Kheda Gazieva
as Aminat and
Aslan Elbiev
as Isa.