20 New Stills From ROBOCOP, In Theaters This Wednesday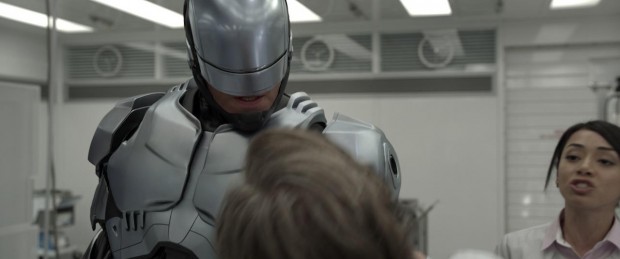 20 new images from RoboCop have arrived just in time to remind us all that Jose Padilha's remake of the 1987 film of the same name hits theaters this Wednesday! Head inside to take another look at Joel Kinnaman's police detective Alex Murphy, his family and… well, his creators from OmniCorp as well!
Just a quick reminder – the movie takes us to 2028 Detroit, where we follow the above mentioned Alex, a loving husband, father and good cop, who is critically injured in the line of duty.
That's exactly when the multinational conglomerate OmniCorp sees their chance for a part-man, part-robot police officer, and you already know the rest of the story – a terminally wounded cop returns to the force as a powerful cyborg!
Also starring Gary Oldman, Michael Keaton, Samuel L. Jackson, Abbie Cornish, Jackie Earle Haley, Michael K. Williams, Jay Baruchel, the movie is set to hit theaters on February 12th, 2014.
As usual – click on all these pics to enlarge & stay tuned for more updates!