11 Photos from SHERLOCK Season 3 Starring Benedict Cumberbatch and Martin Freeman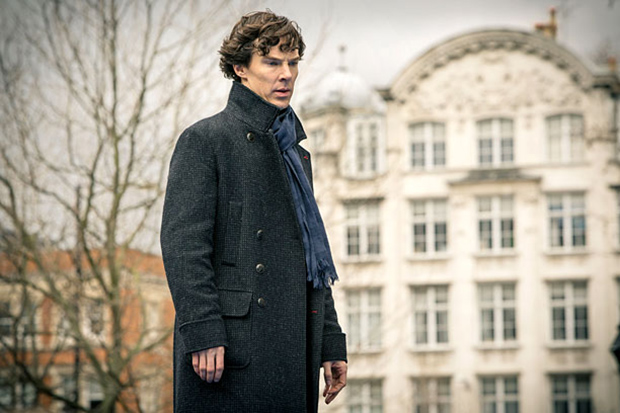 I'm sure Cumberbatch's
Sherlock
fans are very excited after waiting close to two years, but they can finally rest easy because the premiere is close. But, until then, here are some photos from BBC's TV sensation since the first season aired in 2010.
Benedict Cumberbatch
and
Martin Freeman
return as Sherlock Holmes and John Watson premiering on New Year's Day in the U.K. and January 19 in the U.S. in three new 90-minute episodes. At the end of the second season, Sherlock Holmes faked his own death in
The Reichenbach Fall
. Holmes is about to rise from the grave with all the theatricality that comes so naturally to him. So, the first episode
The Empty Hearse
, loosely based on Sir Arthur Conan Doyle's "The Adventure of the Empty House, centers on the aftermath of Sherlock's faked death. How will his partner John Watson (Freeman) react after discovering the truth about Sherlock? How will New Scotland Yard Detective Inspector Lestrade (
Rupert Graves
) react when learning of Sherlock's latest trick? As you can see in a new still from the episode, Mrs. Hudson (
Una Stubbs
), can't hide her shock. She did, after all, visit Sherlock's grave at the end of The Reichenbach Fall. The second episode is titled
The Sign of Three
and features Watson getting married to Mary Morstan (played by his real-life partner, Mr. Selfridge actress Amanda Abbington). The third episode is titled
His Last Vow
and airs January 12/February 2. U.S. audiences can set their calendars for January 19th at 10:00pm to watch season three on PBS' Masterpiece.