Watch: First ZOMBIE HUNTER Clip With Danny Trejo & Martin Copping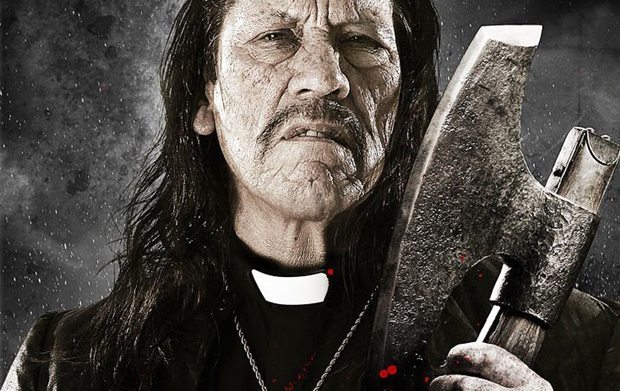 Here comes the very first clip from the upcoming
Zombie Hunter
movie, which is making its way to DVD, Blu-ray and VOD on October 8th, 2013. In case you're not so familiar with the title, we're here to inform you that this horror thriller stars
Martin Copping
as the Hunter who runs down Flesh Eaters, hunting for sport and redemption, while also running from his past. Head inside to check him out… Written and directed by
K. King
, the movie is set in a post-apocalyptic Zombie wasteland caused by the mysterious street drug "Natas," and follows the Hunter, who has nothing left other than a beat up Camaro and a trunk full of guns and booze. After crashing into a small group of survivors running low on resources, but led by an ass-kicking priest, played by
Danny Trejo
, Hunter decides to lend a hand. But a surprise attack by the Flesh Eaters forces them on the run and puts Hunter's skills to the test…
Or, in case you want to read the official synopsis:
When a street drug turns junkies into an army of giant, mutant flesh-eaters, no hope is left – but one man remains. Hunter's got nothing left but a beat-up Camaro, a trunk full of guns and booze, and a vendetta. He crashes into a small group of survivors, led by an ax-wielding priest named Jesus. They're searching for the Promised Land – but does it even exist? They better pray for a miracle, because the zombies are hot on their heels. And the psychotic clown with a chainsaw? You don't even wanna know …
The rest of
Zombie Hunter
cast includes
Clare Niederpruem
,
Terry Guthrie
and
Michael Monasterio
. As usual – click on all these posters to enlarge & let us know what you think about the clip!