THE PHYSICIAN Reveals 2 New Posters With Tom Payne & Ben Kingsley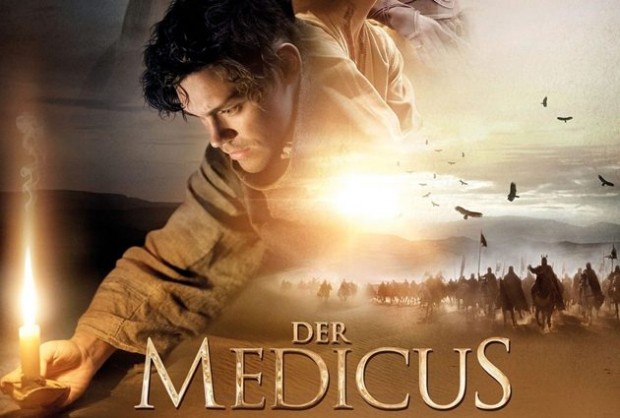 Check out these great-looking posters for
The Physician
, an upcoming adventure drama which comes from director
Philipp Stölzl
, and has an awesome cast on board. Set in Persia in the 11th Century, the movie revolves around a surgeon's apprentice, who disguises himself as a Jew to study at a school that does not admit Christians. Head inside to check him out… Stölzl directed the pic from a script written by
Jan Berger
, but the whole thing is actually an adaptation of Noah Gordon's international bestseller of the same name. It stars
Tom Payne
as a Christian English boy named Rob, in the 11th century who journeys across Europe in order to study medicine from the Muslims. In case you've missed the official trailer, now is your perfect chance to check it out: And here's the official synopsis:
Rob Cole is a boy who is left a penniless orphan in an 11th-century English mining town when his mother dies of a mysterious illness. Vowing to become a physician and vanquish Death itself, he travels to Isfahan in Persia to study medicine under the great Ibn Sina. Through countless ordeals and challenges, and making many sacrifices along the way, he struggles on unwaveringly. His unflagging quest for knowledge leads to the blossoming of friendship and true love.
Also starring
Stellan Skarsgard
,
Ben Kingsley
,
Olivier Martinez
and
Emma Rigby
,
The Physician
will hit German theaters on December 25th, 2013. Unfortunately, still nothing about the US release date, but you have nothing to worry about – with every new update, we'll be back!