The Parkers Are Cannibals: 2 New Clips From WE ARE WHAT WE ARE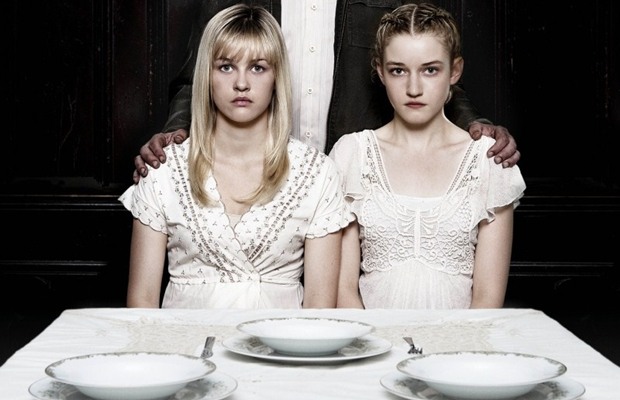 Two brand new clips from the upcoming horror thriller
We Are What We Are
have arrived just in time to remind us that the Parker family has a secret! Yep, they are cannibals, and they're creepy as hell! Head inside to find those weird videos and get ready for
Jim Mickle
's latest project which (in case you forgot) opens this month!
Jim Mickle
directed the whole thing from a script he co-wrote with
Nick Damici
, but I'm sure you already know that the movie is actually a remake of of the 2010 Mexican film of the same name.
It follows the Parkers, a seemingly wholesome and benevolent family, who have always kept to themselves, and for good reason. Behind closed doors, patriarch Frank, played by
Bill Sage
, rules his family with a rigorous ferver, determined to keep his ancestral customs intact at any cost.
However, that will soon change, and here's why:
As a torrential rainstorm moves into the area, tragedy strikes and his daughters Iris and Rose are forced to assume responsibilities that extend beyond those of a typical family. As the unrelenting downpour continues to flood their small town, the local authorities begin to uncover clues that bring them closer to the secret that the Parkers have held closely for so many years.
Also starring
Ambyr Childers
,
Julia Garner
,
Wyatt Russell
,
Kelly McGillis
and
Michael Parks
,
We Are What We Are
is set to hit limited theaters on September 27th, 2013. Let us know what you think about the videos & stay tuned for more!