Trailer & Poster For DATE AND SWITCH, Starring Dakota Johnson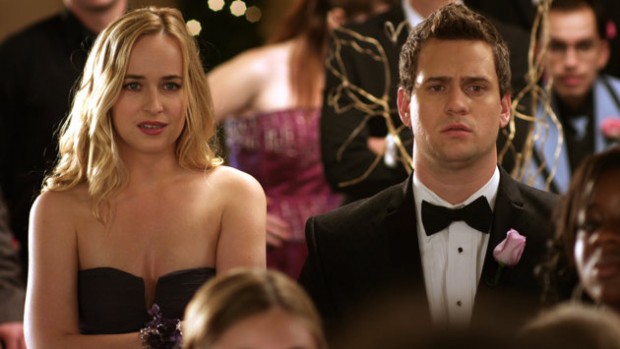 Date And Switch, yet another coming-of-age teen comedy that is set to hit theaters this Valentine's Day. What the hell, if you're looking for the right combination (apparently, that's what love is all about), then we definitely recommend you to check out the official trailer and poster for the whole thing.
The movie comes from director Chris Nelson, and stars Nicholas Braun and Hunter Cope as two high school seniors Michael and Matty who have been best friends since 3rd grade.
Still virgins, they make a pact to help each other score before Senior Prom – but their mission suddenly takes an unexpected turn when Matty announces that he's gay. Huh…
The rest of the cast includes Dakota Johnson, Sarah Hyland, Nick Offerman, Gary Cole, and Megan Mullally, and as we said at the beginning of this report, the movie is set to hit limited theaters on February 14th, 2014.
So, any thoughts?