First Trailer For WALK OF SHAME, Starring Elizabeth Banks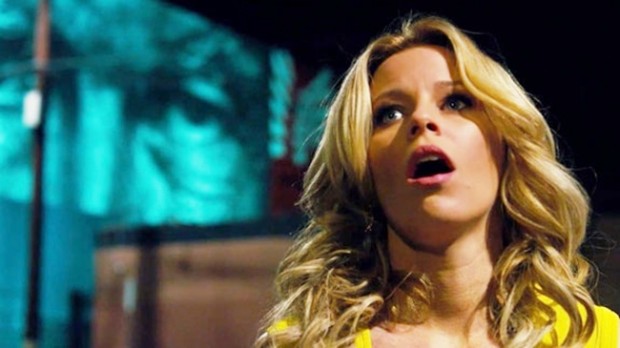 As promised, here's the very first official trailer for the upcoming comedy
Walk Of Shame
, which stars
Elizabeth Banks
as…well, to be honest, as a total mess in a yellow dress! In other words, she's a news anchor who finds herself out on the street after a drunken one-night stand, she has no money, identification, or means of travel. Head inside to check her out! Written and directed by
Steven Brill
, the movie follows the above mentioned reporter who, after losing an audition for her dream job, goes out for an uncharacteristic night of partying. And the rest of the plot goes like this:
She awakes in a stranger's bed to a phone message from her agent telling her the job is hers, if she can make it across town by 5 pm. Stranded in an unknown area without money, a phone, and a car, she embarks on a series of misadventures as she races to the most important job interview of her life…
Also starring
James Marsden
,
Gillian Jacobs
,
Bill Burr
,
Liz Carey
,
Ken Davitian
,
Willie Garson
, and
Sarah Wright
,
Walk Of Shame
is set to hit theaters on April 25th, 2014. Doesn't look bad at all, hope you agree?