First Look At SOMEONE MARRY BARRY, Opening Next Month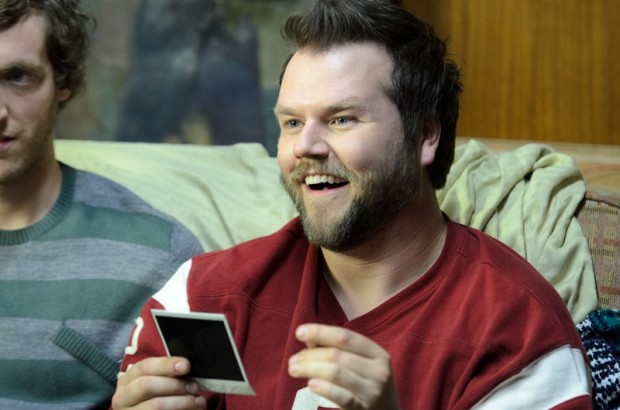 Everyone has that one inappropriate friend, and in Someone Marry Barry, an upcoming romanmtic comedy directed by Rob Pearlstein, that inappropriate guy is Tyler Labine. It will be hard to find him a wife, right? Yeah, but to tell you the truth, the real mess starts when he meets a woman just like him, head inside to see what THAT looks like…
Written and directed by Pearlstein, the movie revolves around a trio of childhood friends who scheme to find a wife for their socially awkward pal Barry in order to get him off their hands.
Their plan completely backfires when his lady love turns out to be even more blissfully ignorant than him:
Damon Wayans Jr., Lucy Punch, Hayes MacArthur, Thomas Middleditch, Amanda Lund, Frances Shaw and Wyatt Oleff co-star in this hilarious new comedy which is set to hit theaters on February 7th, 2014.
Looks promising, or what?