Trailer And Poster For BETTER LIVING THROUGH CHEMISTRY, Starring Olivia Wilde & Sam Rockwell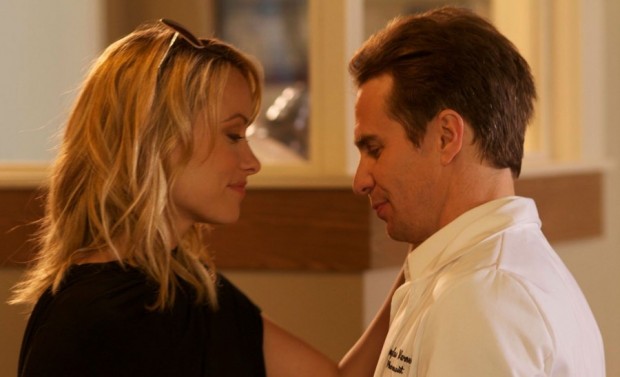 Hope you're ready for another dark comedy, 'cause Better Living Through Chemistry (finally) hits theaters this March! And, what definitely sounds (and looks) promising is that Sam Rockwell and Olivia Wilde are more than ready to teach us that hapiness has no formula. Head inside to check out this interesting duo & let us know what you think!
For those who are not so familiar with the project, let us first inform you that the movie is both written and directed by Geoff Moore and David Posamentier, and revolves around a small-town pharmacist stuck in a loveless marriage who rediscovers himself by starting an affair with a trophy wife.
As you already guess, Rockwell plays that pharmacist named Douglas, while Wilde portrays a seductive customer Elizabeth, who introduces him to the pleasures of prescription drugs.
The rest of the story? Well, of course, things spin out of control when they begin plotting to kill her husband!
Also starring Michelle Monaghan, Ray Liotta and Jane Fonda, the movie is set to open on March 14th, 2014.
Let us know what you think about the trailer & stay tuned for more updates!