Trailer and Poster For BAREFOOT, Starring Evan Rachel Wood & Scott Speedman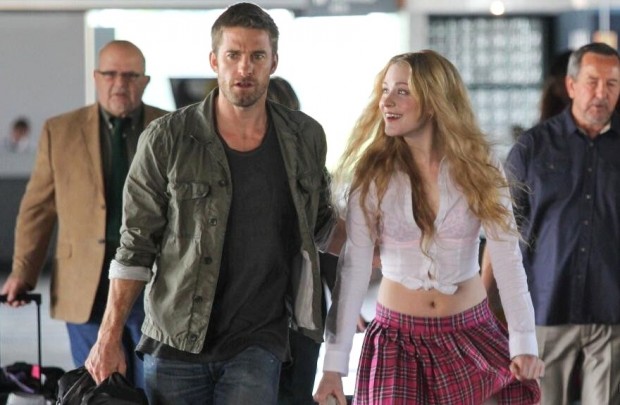 In
Andrew Fleming
's upcoming romantic comedy
Barefoot
,
Scott Speedman
plays the
black sheep son
of a wealthy family who meets (and eventually falls in love?) with a free-spirited, but sheltered woman, played by
Evan Rachel Wood
. The official trailer for the movie doesn't look bad at all, and promises a lot of (weird but cute) action, so we definitely recommend you to check them out. So, Speedman is Jay, and his life is going nowhere, while Wood stars as Daisy, a young psychiatric patient who's been raised in isolation her entire life. And, the most important thing is – she needs an adventure! Take a look:
And here's the official synopsis:
The "black sheep" son of a wealthy family meets a free-spirited, but sheltered woman. To convince his family that he's finally straightened out his life, he takes her home for his brother's wedding where an improbable romance blooms, as she impresses everyone with her genuine, simple charms…
Also starring
J.K. Simmons
,
Treat Williams
and
Kate Burton
, the movie is set to hit theaters on February 21st, 2014.