Four THE INVISIBLE WOMAN Clips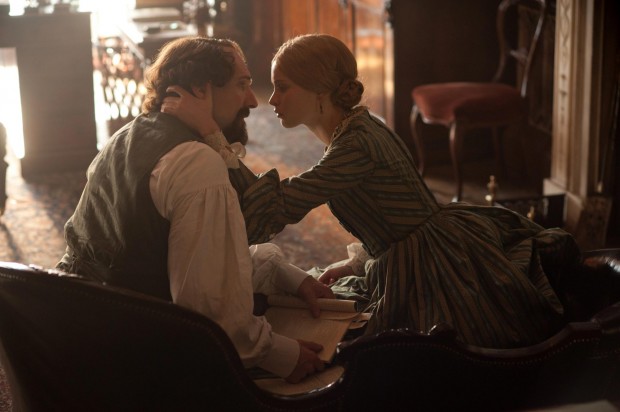 Check out four clips from Ralph Fiennes' The Invisible woman, the story of Charles Dickens' much younger secret mistress, who was his lover until he died in 1870.
The film, which is due to be screened at the New York Film Festival in October also stars Felicity Jones, Tom Hollander, and Kristin Scott Thomas.
The Invisible woman has also screened at Telluride and Toronoto Film Festivals this year.
Most of Charles Dickens' acclaimed work as an author is well known, whether it's "Oliver Twist" or "A Tale of Two Cities" or "Great Expectations" or "A Christmas Carol," all stories that have been adapted to the big screen either directly or influencing other movies. What some may not know is that he had a mistress named Nelly Ternan for 13 years right up until his death, something accounted by Claire Tomalin in her book "The Invisible Woman."
Clip #1
Clip #2
Clip #3
Clip #4