THE IMMIGRANT Reveals 2 Character Posters With Marion Cotillard & Jeremy Renner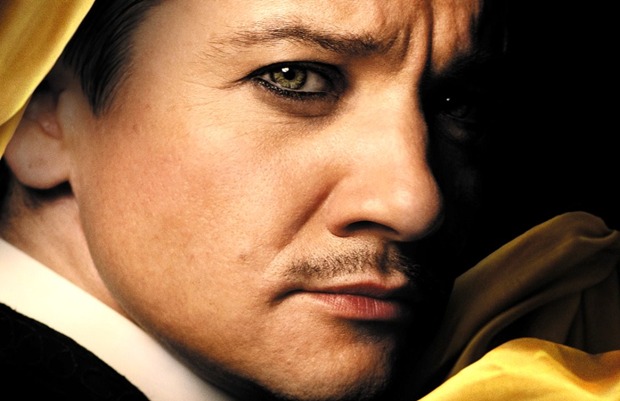 Check out these pretty cool (and pretty stylish) character posters for The Immigrant, an upcoming mystery drama which comes from director James Gray. Starring Marion Cotillard and Jeremy Renner, the movie will tell us the story of an immigrant who falls for a charming (but wicked) man who takes her in and forces her into prostitution. Head inside to take a look…
Described as a richly detailed period tragedy, set in a dusty, sepia-toned 1920s Manhattan, the movie stars Cotillard as a young Polish immigrant named Eva, who is caught in a dangerous battle of wills with a shady burlesque manager Bruno, played by Joaquin Phoenix.
Renner, on the other hand, stars as Bruno's cousina magician who offers Eva a potential romance.
In case you've missed the very first clip from the movie, now is your perfect chance to check it out:
And in case you want more details about The Immigrant, here's the official synopsis:
1921. In search of a new start and the American dream, Ewa Cybulski and her sister Magda sail to New York from their native Poland. When they reach Ellis Island, doctors discover that Magda is ill, and the two women are separated. Ewa is released onto the mean streets of Manhattan while her sister is quarantined. Alone, with nowhere to turn and desperate to reunite with Magda, Ewa quickly falls prey to Bruno, a charming but wicked man who takes her in and forces her into prostitution. And then one day, she encounters Bruno's cousin, the debonair magician Orlando. He sweeps Ewa off her feet and quickly becomes her only chance to escape the nightmare in which she finds herself.
As usual – click on these posters to enlarge & make sure you stay tuned for an official release date!