Don't Miss: First Look At Eli Roth's Cannibal Horror Pic THE GREEN INFERNO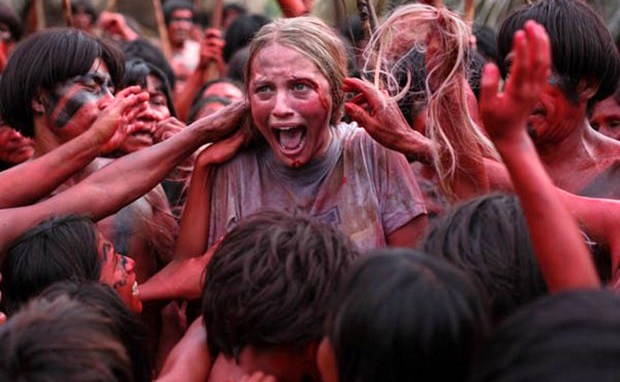 Here comes the very first clip from
Eli Roth
's creepy horror thriller
The Green Inferno
, which is (unfortunately) still without an official release date, but – as you're about to see – definitely looks promising. Head inside to take a look & let us know what you think about the video…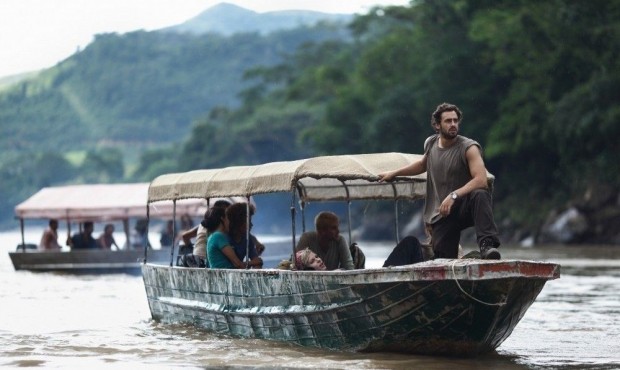 Written by Roth and
Guillermo Amoedo
, the movie follows a group of student activists who from New York City travel to the Amazon to protect a dying tribe, but crash in the jungle and are taken hostage by the very natives they saved.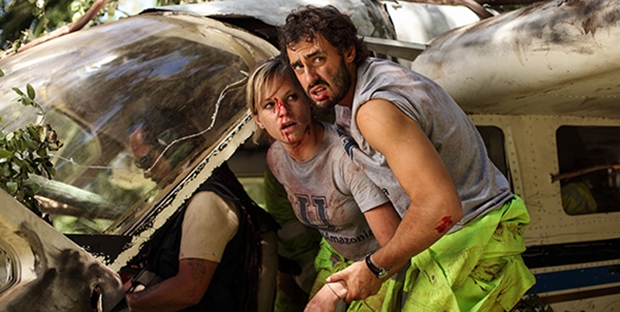 How far would you go for a cause you believe in? Here's that clip from
The Tonight Show with Jay Leno
: And here's the official plot:
In horror master Eli Roth's terrifying new film, a group of college students take their humanitarian protest from New York to the Amazon jungle, only to get kidnapped by the native tribe they came to save: a tribe that still practices the ancient rite of cannibalism and has a healthy appetite for intruders.
The Green Inferno
cast includes
Lorenza Izzo
,
Ariel Levy
,
Sky Ferreira
,
Daryl Sabara
,
Kirby Bliss Blanton
and
Aaron Burns
. Stay tuned for that release date!