THE DOUBLE Reveals 2 New Teaser Trailers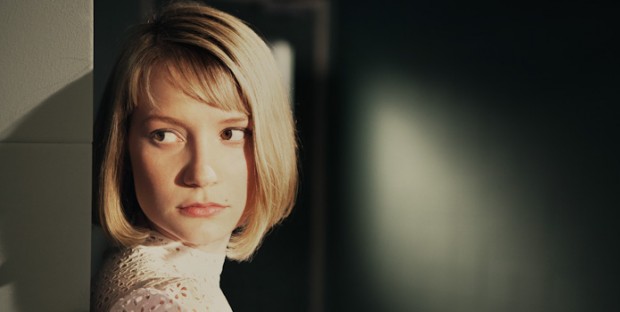 Two months ago we shared some pretty cool posters for Richard Ayoade's upcoming The Double, where you had a chance to take a much better look at Jesse Eisenberg and Mia Wasikowska. Now, we're back to give you two brand new teaser trailers for this "darkly funny and moving dystopian vision" of Fyodor Dostoyevsky's novel of the same name. Head inside to find those videos & let us know what you think…
In the movie Eisenberg plays Simon, a timid, isolated man who's overlooked at work, scorned by his mother, and ignored by the woman of his dreams, played by Wasikowska.
All that will change when a new co-worker James arrives (funny thing – Eisenberg portrays him as well).
And you already know the rest of the story – that new guy is both Simon's exact physical double and his opposite (read: he's confident, charismatic and the worst thing – good with women).
Beside the above mentioned duo (trio?), the rest of The Double cast includes Wallace Shawn, Yasmin Paige, Noah Taylor, James Fox, Cathy Moriarty, Chris O'Dowd and Sally Hawkins.
Magnolia Pictures will distribute the movie in the U.S., but (unfortunately) it currently doesn't have a release date.