Check Out: Lovely (But Creepy!) Poster For Daric Gates' Horror THE APPEARING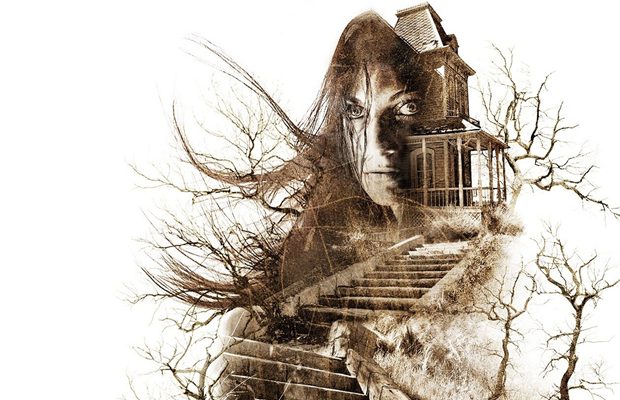 Here comes a brand new poster for
The Appearing
, a thrilling supernatural horror film directed by
Daric Gates
. Based on true events, the movie will tell us the story of a woman once controlled by a mysterious entity who uncovers a shocking secret about her past. In other words, the demon is still lurking inside of her – it took her soul, and you're next! Gates directed the whole thing from a script he co-wrote with
Matthew J. Ryan
, which follows a city detective who relocates to a small town with his wife, following her emotional breakdown after the sudden death of their young daughter.
Will Wallace
stars as a detective named Michael, who takes a job in the sheriff's office, thinking not much will happen in such a quiet town. But, on his first day of duty, he is asked to investigate the mysterious disappearance of a teenage girl. In case you've missed the official trailer: And here's the rest of the plot:
Michael teams up with Sheriff Hendricks to unlock the mystery. As their investigation deepens, they discover the missing girl's boyfriend is locked up in a mental institution. They meet with his doctor, Dr. Shaw, who explains they may be dealing with a dark supernatural entity, much to Michael's disbelief. Meanwhile, Michael isn't the only one encountering an evil force, Rachel is being terrorized with constant nightmares and visions of a bloodied girl. Even though the dreams torment her, they end up leading her to the location of the missing teenage girl. But the case is far from being over, as the evil entity now possesses Rachel and Sheriff Hendricks has a dark secret of his own.
The rest of
The Appearing
cast includes
Dean Cain
,
Don Swayze
,
Wolfgang Bodison
,
Joe Estevez
,
Quinton Aaron
, and
Emily Brooks
. Let us know what you think about the poster (click to enlarge) & stay tuned for more updates!