Rosario Dawson Set For Horror Thriller INCARNATE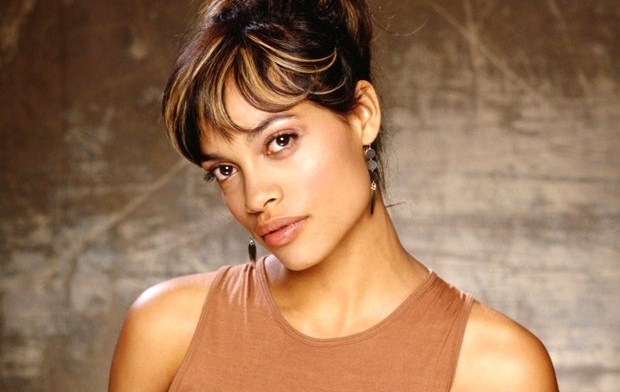 Here's something interesting –
Rosario Dawson
is set to join previously announced
Aaron Eckhart
in the upcoming horror thriller
Incarnate
. Directed by
Brad Peyton
, the movie revolves around an exorcist who comes up against an evil from his past when he uses his supernatural skills to enter the subconscious of a young boy. Unfortunately, that's basically all we know about this microbugdet pic at this moment. Still nothing about Dawson's character, but hey, at least we know that her co-star Eckhart will have an interesting role:
…an unconventional exorcist with the ability to tap into the subconscious of the possessed who meets his match when a 9-year-old boy is possessed by a demon from his past.
Brad Peyton
will direct the whole thing from a script written by
Ronnie Christensen
, and the picture will be co-financed by Blumhouse and IM Global. Trevor Engelson, Couper Samuelson and Michael Seitzman are on board to executive produce
Incarnate
, which starts shooting this November in Los Angeles. Make sure you stay tuned for more updates!