WALKING WITH DINOSAURS 3D Reveals More Character Posters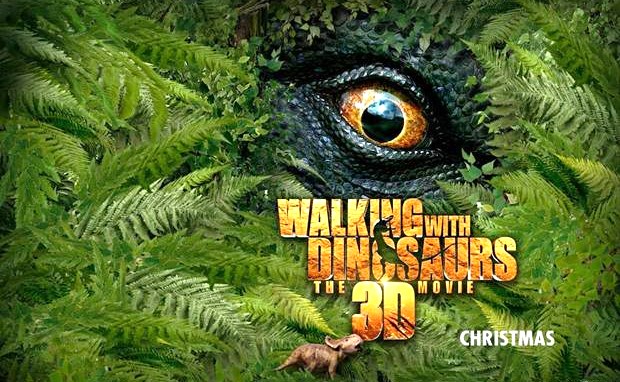 After yesterday's great-looking trailer for the upcoming Walking With Dinosaurs 3D, we're back to share even more (character) posters for the whole thing! You already know what that means – time to meet our lovely dinosaur friends who will lead us through this thrilling prehistoric adventure. Head inside to check them out!
Directed by Barry Cook and Neil Nightingale, the ultimate immersive, big-screen 3D experience is set to hit theaters on December 20th, 2013, and as we previously reported – the whole thing is based on the 1999 BBC miniseries of the same name.
Recent discoveries and a breakthrough in technology will introduce new and unique dinosaurs that are more real than ever before and put moviegoers in the middle of a thrilling prehistoric adventure, where an underdog dinosaur triumphs against all odds to become a hero for the ages.
Or, if you prefer:
During the Late Cretaceous period 70 million years ago, the Alexornis bird Alex narrates about three Pachyrhinosaurus named Patchi, Scowler, and Juniper who grow from infants into adulthood. Alex has a symbiotic relationship with Pachyrhinosaurus. Patchi leads the herd in migrating, and they also encounter the predator Gorgon the Gorgosaurus.
As usual – all you have to do is click on all these posters to take a better look at these cuties & let us know what you think!