Red Band Trailer For WELCOME TO THE JUNGLE, Starring Jean-Claude Van Damme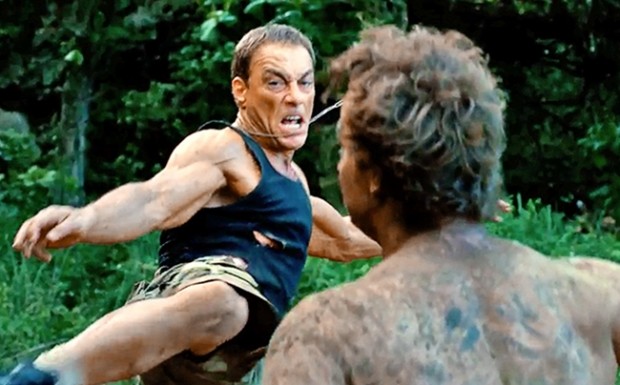 It's not like we're completely interested in
Rob Meltzer
's upcoming
Welcome To The Jungle
, but we're willing to give this action-comedy a try. After all,
Jean-Claude Van Damme
and
Adam Brody
star in the whole thing! Head inside to find the latest red-band trailer, and let us know what
you
think… As we
previously reported
, Meltzer directed the pic from a script written by
Jeff Kauffmann
, which revolves around a group of unsuspecting office workers who find themselves stranded on a desert island. All that happens when a corporate retreat led by unhinged former Marine Storm Rothchild, played by Van Damme, goes horribly wrong, take a look: Also starring
Rob Huebel
,
Kristen Schaal
,
Megan Boone
and
Dennis Haysbert
, the movie is set to hit limited theaters on February 7th, 2014. So, any thoughts?