Pregnancy Gone Wrong In First Trailer For DEVIL'S DUE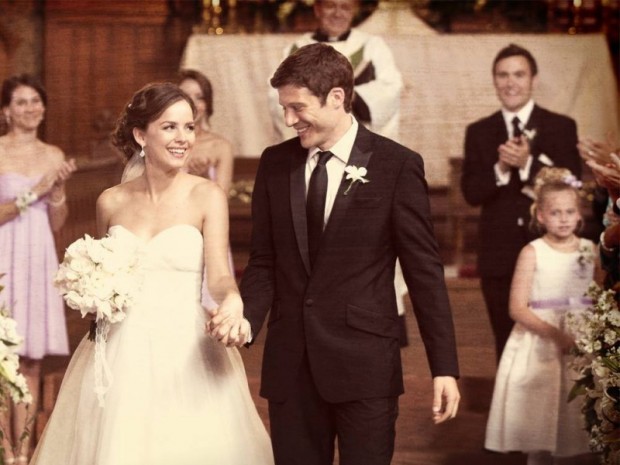 Yet another supernatural horror film is coming, so you better get ready for Devil's Due! As you're about to see in the very first trailer for the movie, sometimes an unexpected (read: demonic!) pregnancy can take a terrifying turn. Head inside to see what it looks like and watch out, 'cause fear is born!
The movie follows newlyweds Zach and Samantha McCall, played by Zach Gilford and Allison Miller, who, after a mysterious, lost night on their honeymoon, find themselves dealing with an earlier-than-planned pregnancy.
While recording everything for posterity, the husband begins to notice odd behavior in his wife that they initially write off to nerves, but, as the months pass, it becomes evident that the dark changes to her body and mind have a much more sinister origin.
Directed by Matt Bettinelli-Olpin and Tyler Gillett, and also starring Sam Anderson, Aimee Carrero and Vanessa Ray, the movie is set to hit theaters on January 17th, 2014.