New Trailer & Poster For Guillaume Canet's Crime Thriller BLOOD TIES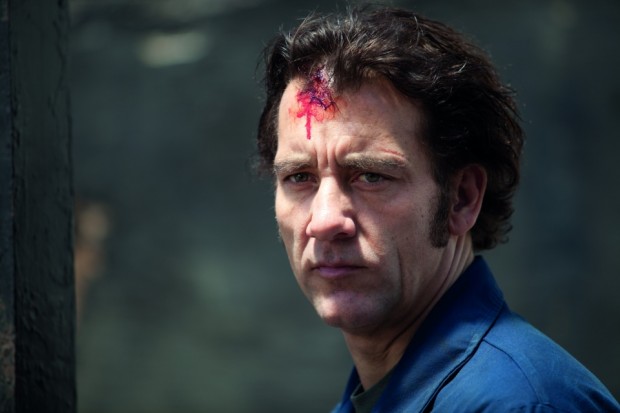 Blood Ties
, it's that great-looking crime thriller with an awesome cast on board. I mean,
Clive Owen
,
Mila Kunis
,
Marion Cotillard
,
Zoe Saldana
… what else can you wish for? Anyway, the movie is (finally) set to hit theaters this March, and we have a brand new trailer and poster(s) to share.
Crime runs in the family
, head inside to check them out… So, in case you forgot,
Guillaume Canet
's upcoming movie centers on Owen's character Chris who, after being released from prison, tries to go straight but is unable to start a new life and returns to his criminal ways. This puts him in direct conflict with his brother Frank, played by
Billy Crudup
, who happens to be a New York cop as well. Take a look: Here's the official synopsis:
1974. Chris has just been released on good behavior after several years in prison following a gangland murder. Waiting for him reluctantly outside the prison gates is his younger brother, Frank, a cop with a bright future. Chris and Frank have always been different, and their father, Leon, who'd raised them alone, seems strangely to prefer Chris – this, despite all his troubles. Yet blood ties are the ones that bind. Frank, hoping that his brother has changed, is willing to give him a chance; he shares his home, finds him a job, and helps him reconnect with his children and his ex-wife, Monica. But Chris' past quickly catches up to him, and his descent back into a life of crime becomes inevitable. For Frank, this descent proves to be the last in a long line of betrayals, and after his brother's latest transgressions, he banishes him from his life. But it's already too late; the brothers' destiny will keep bounded, forever…
Also starring
Austin Williams
,
James Caan
,
Lili Taylor
, and
Matthias Schoenaerts
, the movie is set to hit limited theaters on March 21st, 2014. Don't forget to
click
on all those stills to enlarge & let us know what you think about the trailer!