Check Out: 7 Character Posters For BLOOD TIES, Starring Clive Owen, Mila Kunis, Zoe Saldana & More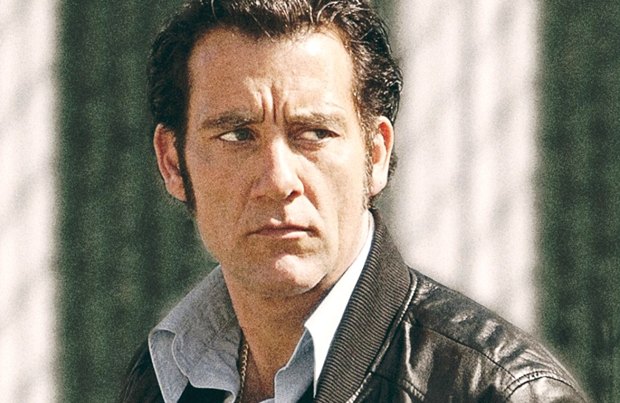 Don't miss seven stylish (international) character posters for
Guillaume Canet
's crime thriller
Blood Ties
. The movie is (unfortunately) still awaiting a release date in the U.S. but who cares when we have a much better look at the principal cast which includes
Clive Owen
,
Billy Crudup
,
Mila Kunis
,
Marion Cotillard
,
Zoe Saldana
,
Matthias Schoenaerts
and
James Caan
. Head inside to check them out!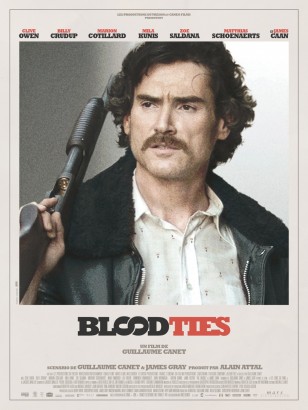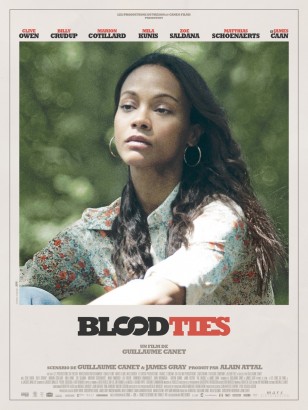 Canet directed the whole thing from a script he co-wrote with
James Gray
, but as you probably already know, the movie is actually a remake of
Jacques Maillot
's gritty, 1970s-set crime drama
Les liens du sang
. The movie takes us back to the mean streets of mid-seventies New York, a world of harried cops, addled hustlers, and high-rolling criminals, where familial bonds trump other loyalties.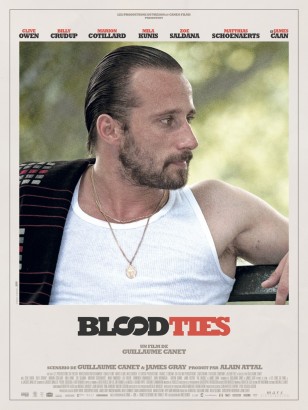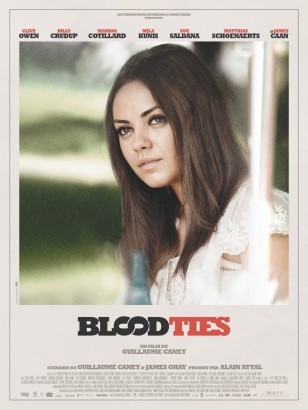 In case you've missed the latest trailer, now is the perfect moment to check it out: And in case you want more details, here's the official synopsis:
Fifty year-old Chris has just been released on good behavior after several years in prison following a gangland murder. Waiting for him reluctantly outside the prison gates is his younger brother, Frank, a cop with a bright future. They have always been different, and their father, Leon, who'd raised them alone, seems strangely to prefer Chris – this, despite all his troubles. Frank, hoping that his brother has changed, is willing to give him a chance; he shares his home, finds him a job, and helps him reconnect with his children and his ex-wife, Monica. But Chris' past quickly catches up to him, and his descent back into a life of crime becomes inevitable. For Frank, this descent proves to be the last in a long line of betrayals, and after his brother's latest transgressions, he banishes him from his life. But it's already too late; the brothers' destiny will keep bounded, forever..
Don't forget to
click
on all these posters to enlarge & make sure you stay tuned for more updates!