First Trailer For THE BAG MAN, Starring John Cusack, Robert De Niro & Rebecca Da Costa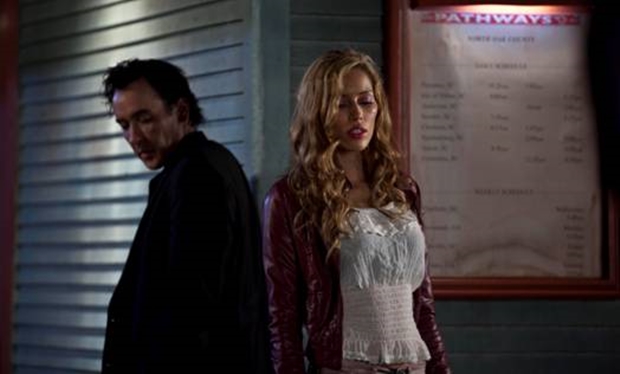 A few days ago we shared some
cool pics from David Grovic's crime thriller The Bag Man
, now (as promised) we're back with the very first trailer for the whole thing! Looks like an intense and dark story, and as you're about to see –
John Cusack
,
Robert De Niro
and
Rebecca Da Costa
are more than ready for a pretty long and violently eventful night… So, in case you're not so familiar with the story, let us first inform you that Grovic directed the pic from a script he co-wrote with
Paul Conway
and
James Russo
, which centers on Cusack's character Jack, described as a tough guy with chronic bad luck but human touches. On the other hand, De Niro plays a legendary crime boss Dragna, who has summoned Jack and a host of shady characters to a remote bayou motel for unknown reasons. And the rest of the plot goes like this:
Over the course of a long and violently eventful night, Jack's path crosses with the stunningly beautiful Rivka. All of their fates intertwine, and when Dragna arrives on the scene there are sudden and extreme consequences for everyone involved.
Also starring
Dominic Purcell
,
Crispin Glover
and
Sticky Fingaz
,
The Bag Man
is set to hit limited theaters on February 28th, 2014. So,
any thoughts
?