New Trailer For THE SECRET LIFE OF WALTER MITTY Has Arrived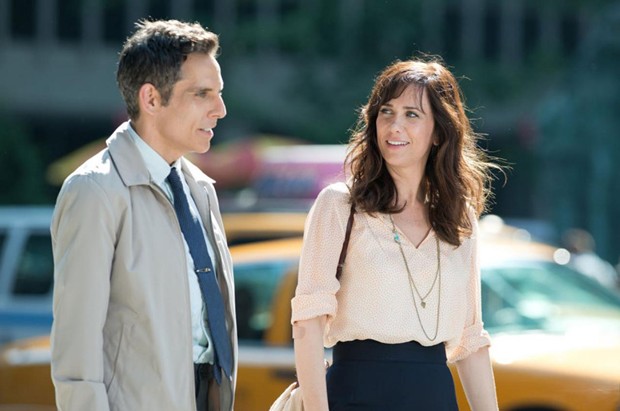 A few days ago we shared a brand
new (international) poster for Ben Stiller's upcoming comedy The Secret Life of Walter Mitty
, today – we're back to add another trailer for the whole thing. As you already know, the movie revolves around a worker who lives inside his fantasy worlds, head inside to check him out… Stiller directed the pic from a script written by
Steve Conrad
, and is based on
James Thurber
's 1939 short story of the same name which follows:
…a day-dreamer who escapes his anonymous life by disappearing into a world of fantasies filled with heroism, romance and action. When his job along with that of his co-worker are threatened, Walter takes action in the real world embarking on a global journey that turns into an adventure more extraordinary than anything he could have ever imagined…
Also starring
Kristen Wiig
,
Shirley MacLaine
,
Adam Scott
,
Kathryn Hahn
and
Sean Penn
,
The Secret Life of Walter Mitty
is set to hit theaters on December 25th, 2013. Let us know what you think about the video & stay tuned for more updates!